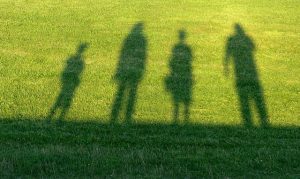 If you're taking care of a big family on a small budget, it pays to be frugal. That means looking for ways to save money wherever you can from feeding the family to gassing the car. Here are some tips to help you manage your personal finance and save money.
Gassing the Family Car
Your Dodge Dart is an economical ride, but there are also ways you can save money when you're topping up your gas. The first thing to remember is where to buy gas. Avoid stations close to the highway because their prices will be higher. Combine your errands into one trip instead of going into town several times, so you drive less. Buy gas early in the morning or late in the day when it's cooler. The reason for this is that gas density falls as the temperature rises so you get less of it when you pump. Don't wait until you're almost empty before you fill up, otherwise, you'll be forced to pump at whichever station you are closest to, which may not be the cheapest.
Feeding the Family
Planning your family's meals is the first step to saving money on your grocery bill. Why make an impromptu trip to Burger King when you can make a healthy meal for the family for under $2? Plan the meals a week in advance then you can make your shopping list and you'll know exactly what to buy. Using coupons and buying in bulk at the grocery store are two other good ways to save money. Believe it or not leftovers are great for lunches. You can also incorporate them into other meals.
Buy Used Stuff
Buy as many 'used' items as you can, such as used furniture, car, electronics, and clothes. If you know where to look, you can get great deals and find stuff that has hardly been used at all. Look for 'open box' items. This means they have not been used but because the packaging is damaged they cannot be sold as new. Check out your local Goodwill store and neighborhood yard sales.
Find Free Entertainment
The average American spends $2,504 on entertainment. Think of the money you can save by finding cheap or free ways to have fun. Instead of going to the movies, rent some DVDs and make popcorn at home. Find out about places in your neighborhood you can visit for free or very cheaply, such as museums, galleries, parks, nature preserves, and local events.
Get Rid of Your Clutter
De-clutter your house and make a few bucks at the same time. Have a yard sale and get rid of all your unwanted items. If you don't have enough stuff to have a yard sale, sell your items on eBay. Those things you tired of seeing piled up every day could be just what someone else is looking for.
Raising a big family on a small budget doesn't have to mean you can't have fun and enjoy life.          Being frugal is a good way to live, whatever your income.