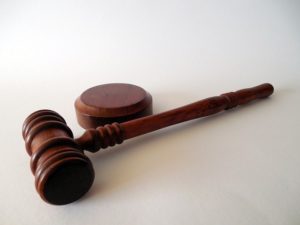 If you're running a business, it's vital to know how to get legal advice. If there is any legal point you are uncertain on, seeking advice in advance is a cost well worth paying to avoid larger penalties later. Not paying for an expert's input is the worst kind of false economy.
That still leaves the question of where to go for your legal advice. There are many different kinds of law specialist, dividing barristers from solicitors, and each of these kinds of lawyer divide further into different specialisms. The lawyer you want to read a contract before you sign it is not necessarily the ideal one to advise you if a customer has injured themselves on your premises and seeks reparations.
Barristers spend most of their time representing clients in court. Ideally, you will not need the services of a barrister, as our aim is to take advice early and negotiate to avoid getting as far as court. You'll mostly be speaking to solicitors.
Solicitors represent clients and give advice in all sorts of legal situations. While they can appear in court with sufficient training (where they are referred to as 'my friend', rather than 'my learned friend'), they mostly support clients with advice and documents.
You'll need to find business solicitors who can meet your needs. Whether you're working mostly with property and need a conveyancing solicitor, or want a commercial solicitor who specialises in reviewing contracts, there are two main ways to find what you need.
LawyerLocator is a handy tool for finding legal firms near you, that also shares community reviews and information so can assess if they are right for you. The nearest firm might not be the best one – it's worth travelling a little longer to find someone who specialises in what you need, and reviews tell you gives a great service.
You could also consult your network – a personal recommendation from a trusted peer is the best endorsement of a business. You'll likely know a number of other people in a similar situation to you, either working in your industry or simply facing the same challenge of a running a small business in your area. Talk to them about who they use for their legal needs. They may be able to recommend a hidden gem who is absolutely perfect for what you need from a legal consultant.