5 Ways To Make Extra Money While Working Your 9 To 5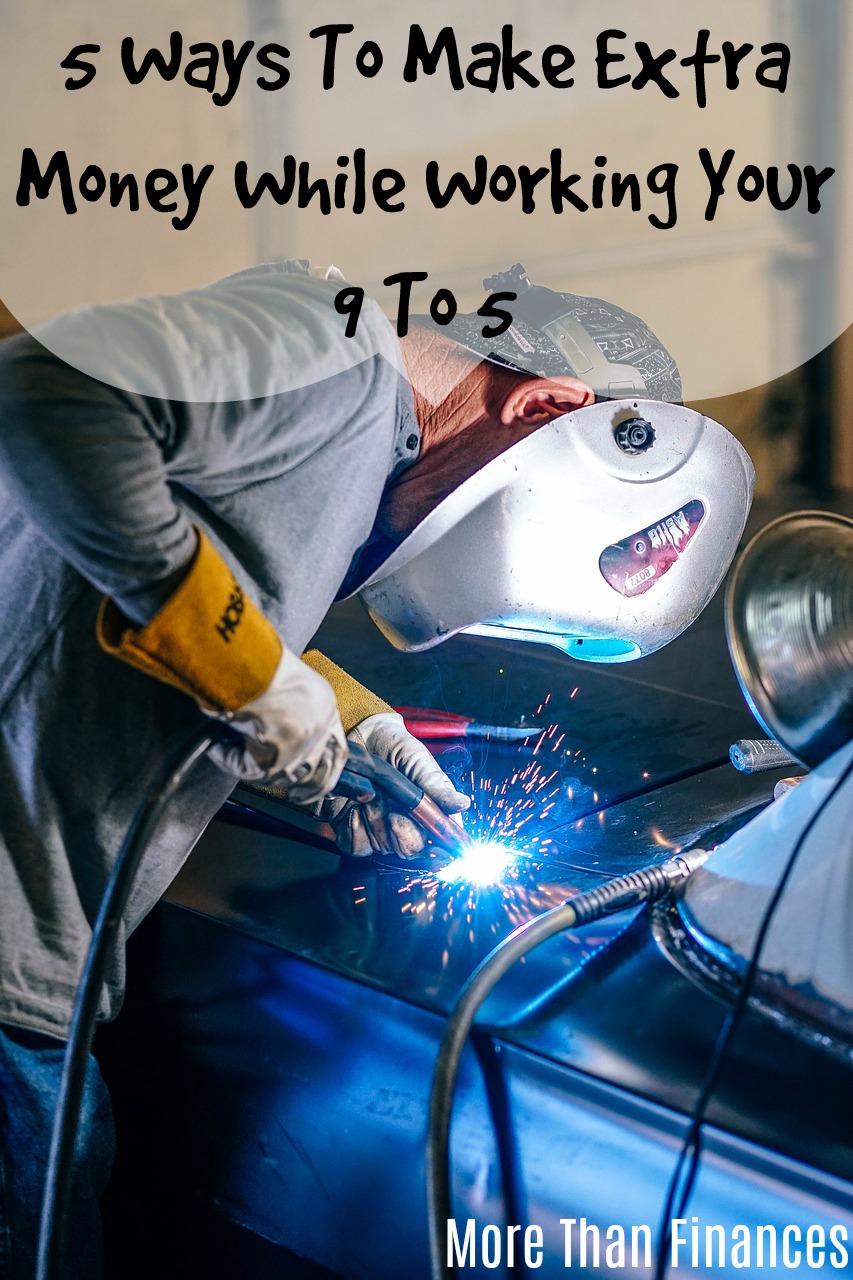 There's far too much month at the end of your budget. I have felt that more often than I care to admit. But,
there are ways to help you out, side hustles you can do on your off time that can help make your finances that much easier.

Here are 5 ways to make more money when you aren't working your 9 to 5.
Rideshare Driving
Ever taken an Uber or Lyft to the club, airport, or maybe even work? If you have a car and a clean driving record then you can make some extra money while driving.
It takes only a few days to get approved and you can start driving right away. My first night driving I made $60 and have had days since where I made a few hundred dollars.
There is work and thought and a little luck that goes into this but if done right you can make a nice amount of money as a "weekend warrior".
Amazon FBA
Another way to make extra money while working your 9 to 5 is selling Amazon FBA. The more you put into this the more you'll get out, but the work is all done before the sales come in.
What's cool about this side hustle is you do a lot of work for 1 or 2 days and then see the sales coming in for a week or more.
Freelance
Does your job allow you to work for others doing the same thing? For instance, are you a geek squad tech? Can you also fix peoples computers on your own on the side and make some money?
Or do you work for a construction company and can get some small jobs on the side without conflicting?
Maybe you could start writing for websites like this one and make some money that way.
Freelancing is really anything that you do that you're the boss and getting paid directly from the customer.
E-Books
Some people spend all their free time writing E-books and sell them on Amazon as Kindles. Sure if you write one book and don't already have a following then it's unlikely that you'll sell to many books. However, keep writing good quality books and learn how to sell them and you can bring in a nice income on the side even replacing your 9 to 5.
Some are able to write so many small books and sell so many of them that they make thousands a month now, and don't have to write a thing anymore as the work is already done.
Get A Second Job
Another way to make extra money while working your 9 to 5 is to get a second job. If you have a set schedule and know what time you'll be done every day you may be able to work several nights after your job.
Another option would be to work on the days you don't, weekends especially can be great money makers for many jobs. Things, like waitressing, bar tending, or working as a valet all, can bring in some nice money for few hours.
(Visited 39 times, 1 visits today)