How Africa is Using Mobile Phones For Health, Wealth and Happiness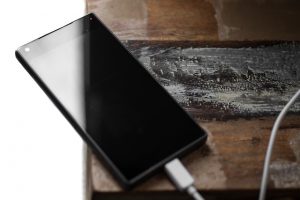 The African continent is undergoing a technology revolution with no counterpart in first world history: due it's lack of infrastructure, including a standard electricity network, or phonelines as we'd recognise in Europe, it's plunging ahead into innovation and develop with mobile devices without following the pattern of more unwieldy desktops and laptops first.
Mobile devices have seen dramatic penetration across the continent: they are light, easy to transport, can be charged from small local charging stations powered by generator or solar panels (themselves driving small businesses allowing people a stable income).
Mobile phone credit can even be used as a de facto currency in some places, meaning that phones aren't just a means of communication, but also a financing platform, more secure than carrying cash on your person. International mobile top up businesses are increasingly the most popular way for people who have moved abroad to send money back home to friends and family across the African continent.
One way in which mobile phones are particularly helpful in Africa is not in the financial field, but in health. Several apps have launched in the last few years that have been responsible for big improvements in public health in Africa. Some help with diagnosis, others ensure patients have access to all the information they need to take their medication correctly, and daily reminders to do so. Here are some of the most revolutionary apps that are helping Africa stay healthy.
Matibabu
Made by a team of four Ugandan coders, this app helps doctors in remote locations diagnose Malaria. This normally requires a blood test, but this app, using a simple piece of custom hardware (a red LED and sensor) allows doctors to test for the disease without either a long wait for results or sterile medical equipment.
MomConnect
With development funded by the US government, this app intends to help with the high mortality rate for mothers in Africa. Starting from when you find out you are pregnant, the app provides daily information and advice, with support lasting until after pregnancy. Currently only used in South Africa, success could see it localised to other African countries, providing much greater benefit with smaller resource investment.
HIV Confidant
A revolutionary app in fighting the AIDs crisis, this facilitates confidential notification of test results and helps those diagnosed with the virus get further care and counselling.
Like More Than Finances?
Subscribe for regular updates via email.