Are Business Partnerships a Good Option?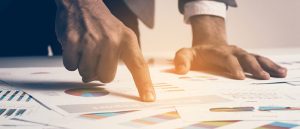 When you start a new business, deciding its form is one of the most important decisions you will make. There are six types of businesses:
Sole Proprietorship
Partnership
Limited Liability Company
Corporation
S Corporation
Cooperative
Each type has its own advantages and disadvantages. You should consult with an experienced business attorney to discuss who the business owners are or will be and when filling for a business; what kind of things the business will do or sell; how it will be financed; what its liabilities are or will be; and what exit strategy would be preferable. Your attorney can answer those questions and also tell you the tax advantages of each entity type.
Partnership Benefits
Anyone, even another business, can be a partner; i.e., co-owner of a business. The partnership pays no taxes, but must file an annual informational partnership return. Each partner pays income tax by means of a Schedule C attached to their Federal income tax return; the Schedule C reports their income or loss from the partnership.
A partnership has great flexibility in terms of partnership ownership percentages, voting rights, income rights, etc. Different types of shares can be issued and partnership property often can be distributed to a partner in a tax-deferred way.
The IRS allows partnership income, gains, losses, deductions, and credits to be allocated among partners any way they wish, as long as it conforms to the partnership agreement and is not done to reduce any partner's individual tax liability. Your attorney should draft the partnership agreement, which often is a lengthy document and is legally binding on all partners.
Partnership Disadvantages
In a general partnership, all partners have unlimited liability and are responsible, jointly and separately, for business obligations. In a limited liability partnership (LLP), partners have limited liability and are not liable for each other's misconduct or negligence.
In any type of partnership, accounting can become quite complex. In addition, each partner must pay their own self-employment tax (Social Security and Medicare tax).
Like More Than Finances?
Subscribe for regular updates via email.