Cash Back or Travel Rewards: Choosing the Right Credit Card for Your Needs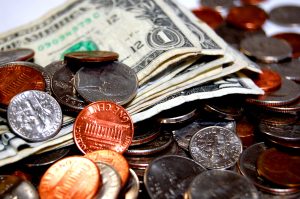 There are lots of credit cards out there, and they all want to get you on board. To get your custom, they will probably offer some sort of incentive, like interest-free transfers, travel miles, or cash back. It can be a complicated business deciding where to sign up
First Things First
Before you consider your rewards, you need to be clear about how you use your credit cards.
To manage your debts, look for a card that offers a competitive charge for transfers and a 0% interest period afterward.
To make a one-off major expense, get a card that offers a 0% interest period for purchases.
If you permanently have a small balance, you want a low rate of interest indefinitely.
If you have a poor credit rating, it is important only to apply for cards when you are likely to be accepted.
If you travel a great deal, you want a card that does not charge a premium for foreign currency transactions.
Consult a good source of credit card application information before you act.
Cash Back Cards
If you are in the enviable position of paying your credit card bill in full every month, there are some very good offers of cards that give cash back on your purchases. Deals available change regularly, but suppliers stick with the terms of the offer for a realistic period.
Some offer a flat rate of cash back on everything, typically 1% or 2%. Others offer a higher rate, but only on selected types of purchases, such as groceries. Sometimes the target products change on a quarterly basis. Some cards offer a combination of different types of cash back. So you need to target your choice on those that will best reward your style of shopping.
The best cash back deals are often attached to a card with an annual fee. You need to do some math to work out whether you would be better off paying the fee and taking a higher rate of cash back or sticking with a lower rate and no fee.
Travel Rewards
If you like the idea of using your card to save towards the cost of travel, instead of putting cash in your back pocket, you might want to try one of the many credit cards with travel miles attached. Different cards offer points that are redeemable on different airlines, so choose one that is useful to you as well as looking at the rate.
Airlines often offer credit cards that give a higher reward, sometimes with a generous introductory bonus. These are generally not transferable to other airlines, so pick one that you will definitely use.
Choose Carefully
There is no great disadvantage in having a fee-free card that you do not use, but you do not want to be applying for a lot of cards in a short period. Weigh up carefully the offers of each card, and stick with it long enough to draw a real advantage.
Like More Than Finances?
Subscribe for regular updates via email.