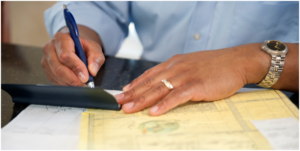 fica is a thriving credit broker in the United Kingdom. The company was established with a focus on borrowers with bad credit, who have a hard time accessing loans from other lenders. By streamlining their focus, they have been able to ensure their service is fair, transparent and their loan products are easy to understand. The company is approved by the FCA and has a reputation of being ethical and responsible in handling loan applications. As a result of staying as true as possible to their corporate focus and as a consequence of a solid reputation among the lenders, the company has grown to claim a reasonable and ever increasing market share.
By providing loans to a considerable number of borrowers across the UK, this company is helping people in a very real way to meet their personal goals, avert inevitable disaster, save lives in some cases, start businesses and more. By making credit available to people at the point when they need it most, CreditPoor. co.uk is changing lives and making  a valuable impact in the lives of their clients, and by extension, the whole country. There's no way to measure this impact, but it is easy to identify that it is massive. As a result of the expert advice the company offers to its customers, thousands of loans have been taken and repaid, and thousands of more people have been affected by these loans. Indeed, many clients have a warm feeling whenever they come across visuals or a conversation that brings the name CreditPoor. co.uk to mind. There is no greater impact than this.
The company provides an impressive selection of loan packages most of which can be accessed from their easy to use website. Payday loans, for instance, target salary earners, who need quick money before their next paycheck. Because these people can assess these loans without necessarily having an excellent credit score, this type of service is very appealing to the target clients. It also offers logbook loans for car owners who need a larger amount spread over a longer time. This facility allows them to acquire the needed funds without hassles and affords them enough time to repay slowly. Other types of loans on offer are personal loans, with a repayment period of up to 36 months. This loan does not require a collateral, and little else is required aside from the fact that you have to earn a monthly salary.
This is a company which also offers guarantor loans where a guarantor vouches for the borrower, and he is allowed to repay the loan for up to 36 months. These packages are very friendly regarding interest rates and concerning ease and speed of access, two of the most important things to consider when applying for a loan. The flexibility of the loans themselves and the comfortable repayment plans make the services offered by the company more attractive. Having been in the business for a good number of years, they have gained reliability over time. But what is more interesting is that most of these loans can be assessed online and have an incredibly fast response time. According to their website, you can apply for a loan and get a response in as little as ten minutes. It takes more time to apply for and get a loan than it would take some to have a shower! This unbelievably short processing time is the reason many people are drawn to this lender when they need a quick loan.
The services offered by this lender are not only rare and handy especially for people with bad credit, but they are also valuable for people who have a short time to access a loan, as well as people who need to have a longer repayment period because of the size of their monthly income.
The impact can be defined differently by different people, but the important detail in the definitions would be the prospect of making a difference in people's lives, the people being impacted. The services of bad credit site as a lender not only impact the lives of its clients positively, they also make an important contribution to the mini economies of these individuals and the aggregate of such contributions will most definitely affect the economy, w ell-being, and prosperity of the United Kingdom.