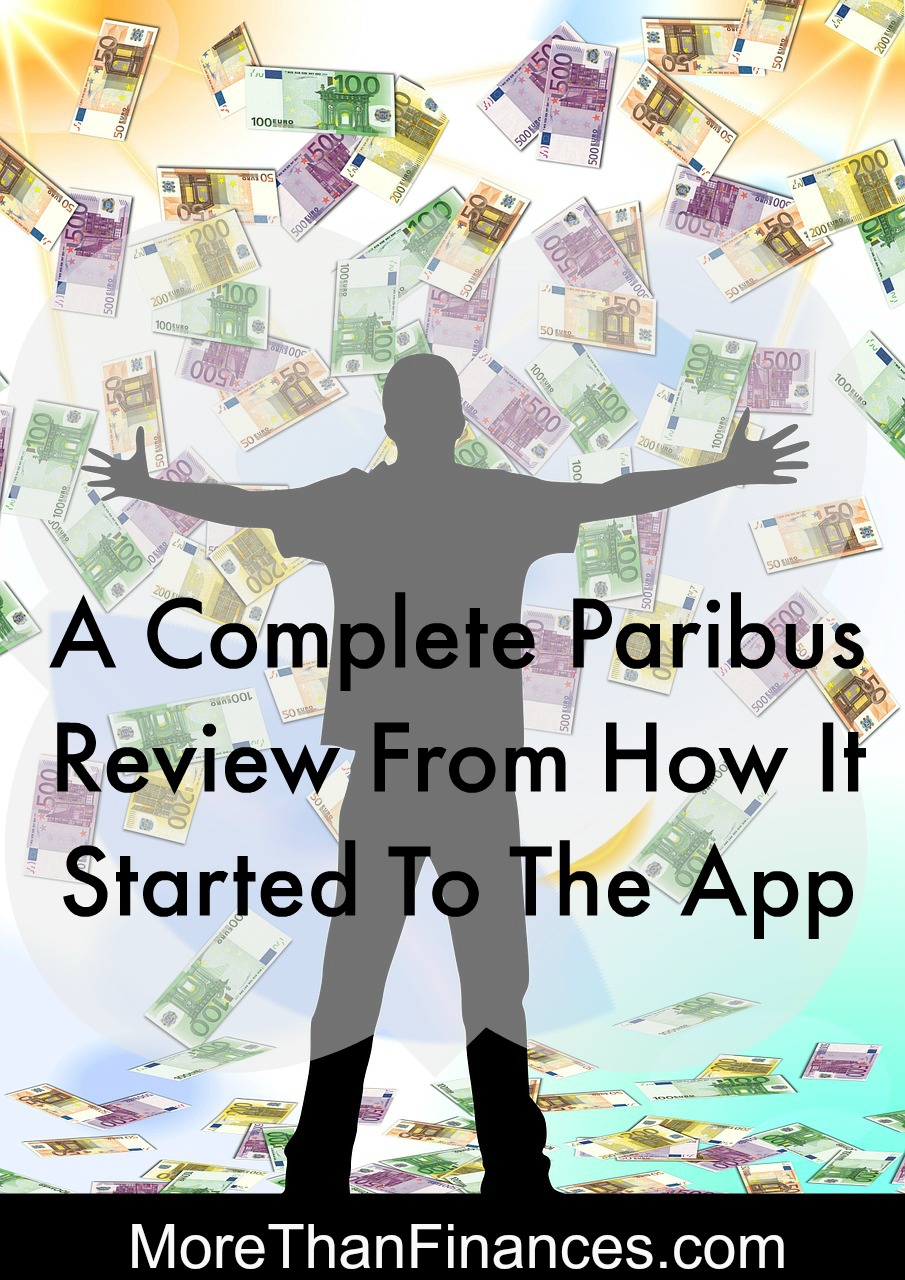 This post was sponsored by Paribus. 
Have you ever bought something and only a few days later found the same exact thing but for a lower price? Of course you would like that price difference refunded to you, who wouldn't? With Paribus that's completely possible and easier than ever, but how? Below you'll find a Paribus Review.
What Is Paribus, And How Did It Start?
Paribus was created by Harvard Alumni Eric Glyman and Karim Atiyeh in 2014 on the belief that you shouldn't always pay full price. Paribus reviews your recent purchases comparing the price you paid and the price it currently is. If the price has fallen within the products price match guarantee they get the refund and 100% of it goes to you, they don't receive a penny of your cash.
How Does Paribus Review Your Purchases And Save?
First, you have to give Paribus your information to tie into your accounts. You provide your sign in information to Paribus and it will track everything you purchased in the last 30 days.
This is money you are technically already owed, they will give you a refund of the price difference if you ask. However, you have to do a lot of work in order to do so. Paribus takes care of getting your refund and does so without you having to lift a finger. You never really need to check in with it, Paribus will let you know when they have done their job and email you.
How Much Will Paribus Really Save You?
Do you shop online often? Do you use major sites like Amazon or Walmart? Then Paribus can save you a ton of money. If you buy online from time to time it may not save much. The more shopping you do online the more money it could possibly save you.
For instance if you buy on average 100 things a month (go with me here) you could very well find 1 to 10 things a month that will save you money. However, if you only buy 1 to 10 things a month you may only see a few dollars a year in savings.
Personally though, I would have it activated anyway all the time. Even if you don't buy things often when you do this is a nice backup to make sure you get the best price available.
How Good Is The Paribus App?
On top of having a great service that you can look at online anytime there is a Paribus App. Right now unfortunately the Paribus app is unavailable for android. As part of this Paribus Review, I reached out to customer service I discovered that at one time they did also offer a Paribus Android app it isn't currently available.
However, the Apple Paribus app works great. What I love is that you can go through and see how much others have saved today. It also shows the "top payout" which on the day I looked was $102.84 for a mini bike. The majority of things on there though save anywhere from $1 to $15.
Another way the Paribus app saves you money is by allowing you to buy things others have saved money on. If you see something someone else has received a refund for and you would like to buy it then the option is available to you.
How Do I Sign Up For Paribus?
Sign-up is easy. There are four steps, taken directly from Paribus' sign-up page. These should help you get started: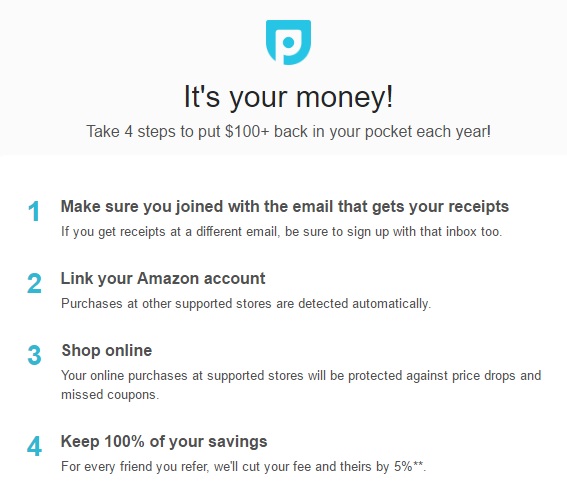 So, pretty much:
1. Get the app.
2. Give your email and credit info to Paribus.
3. Shop online
4. Sit back and get paid.
Finally, if you have a few spare moments, consider checking out this video on Paribus.