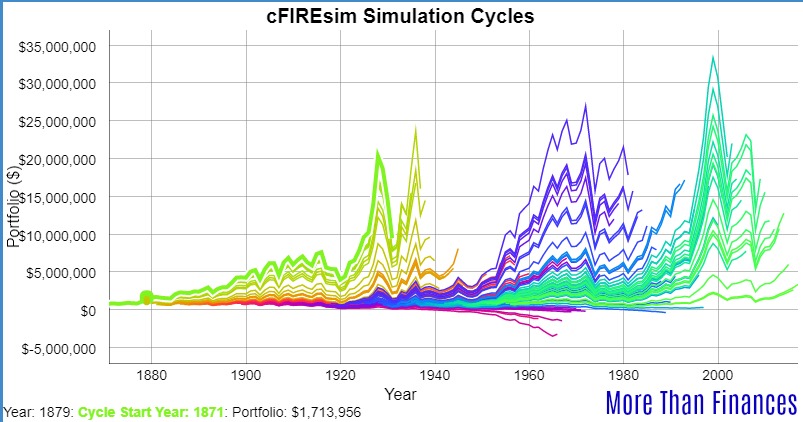 9 to 5 till 65, but truth be told odds are you'll have to work longer than that.
Most people are now working well into their 70's. Whether that's for financial reasons or just so they have something to do it is the truth.
The other side of the crowd are those who are retiring in their 30's and living a life most can only dream of.
Whichever group you fall under the cFIREsim calculator can help you reach your goal. Read More