How To Eat Your Way To A Million – Matt Stonie's Net Worth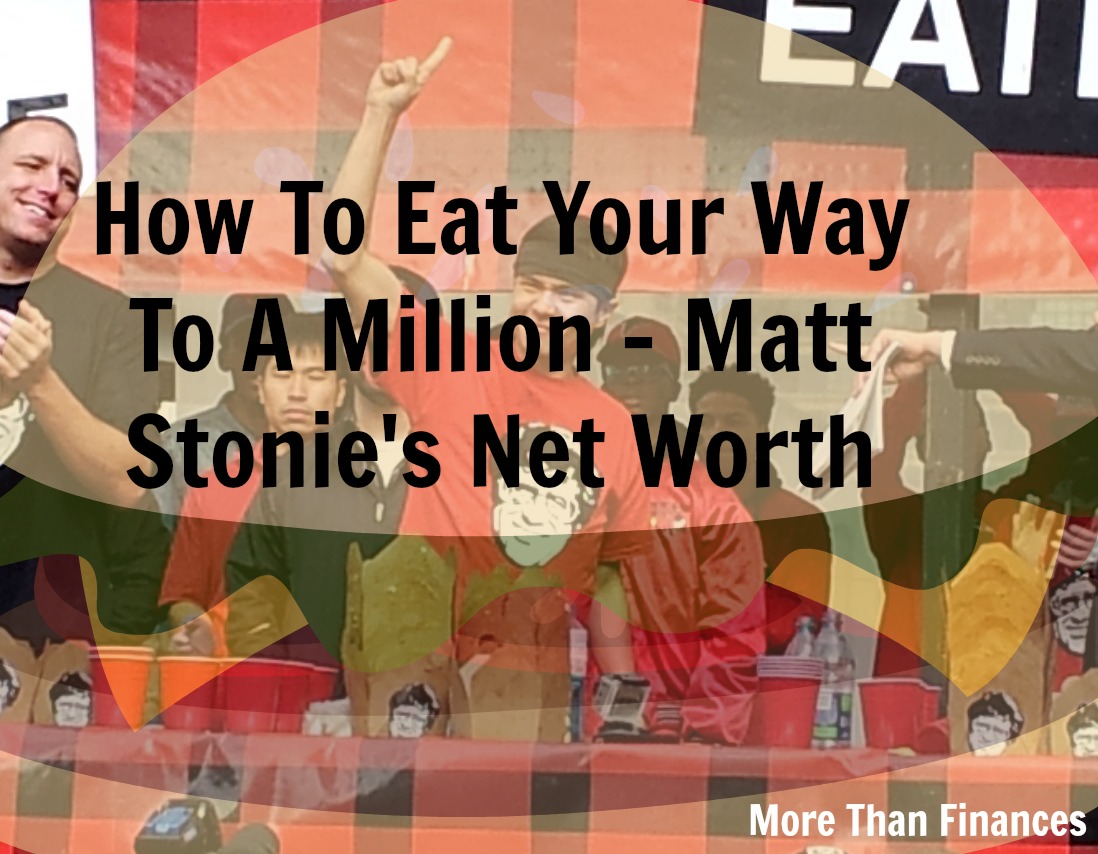 Have you ever ate so much that you felt like you were going to explode? Wish you could get paid to do that? Matt Stonie (or Megatoad) does just that.
Matt Stonie's Life
Born May 5th, 1992 in Los Angeles he had a pretty normal life. He graduated from Evergreen Valley High School and is currently attending Mission College majoring in nutrition.
Though he has a large YouTube following (nearly 3 million) his claim to fame came in 2015 when won the Nathans hot dog eating competition making him the number one competitive eater in the world
Matt Stonie's Net Worth And Career
Reports of Matt Stonie's net worth range from $400,000 to $1 Million. The most common however is $500,000, I feel it's safe to say he is on his way to a million.
Though he rose to fame in 2015 he started long before that. His first contest was in 2010 in New Hampshire. He was in college and needed the money, saw that there was a $1,000 prize for the winner and took a gamble. He at 24 lobster rolls winning by just a half a roll.
In 2011 he participated in his first professional competition the Stockton deep fried asparagus championship.
Matt Stonie currently holds 20 world records related to eating such as a 5.5 pound birthday cake, or the 113 pancakes both in under 10 minutes.
He has also worked at and grew his YouTube following from less than a million in 2015 to nearly 3 million just 2 years later. On his channel he eats, and eats, and shows more weird places where he eats.
Lessons Learned
Matt Stonie didn't know he was good at eating large quantities of food in a short time. He stumbled upon it in hopes of making a quick buck. Yet, when he discovered that skill he doubled down on it and got better until he was the best in the world.
We may not know exactly what we are good at. Or we may not like what we are good at but, if it makes us money than we need to do it at least for a while. Sometimes years will pass by and we are still doing what we are good at because it pays the bills.
Matt Stonie had a YouTube channel before rising to fame, but he has exploded since then. He monetizes that channel with ads allowing him to have alternative income streams.
We probably won't have millions of followers on YouTube, but can we start a side hustle? Can we drive for lyft or uber? Can we have a garage sale? We need to diversify our income if we are ever going to succeed.
Matt Stonie eats a ton of unhealthy food but he is in great shape. Not only that but he is going to school to be a dietitian. Seems like a conflict but as Matt said "Doing such an extreme thing to my body has forced me to take better care of it the other 90% of the time".
What we do for work isn't who we are. We may be a writer, garbage man, or a professional eater. But, that doesn't mean that's who we are or who we always will be. We can go back to school, learn a trade, start a business it's up to us to make changes.
(Visited 98 times, 1 visits today)