How to Finance a Trip to Europe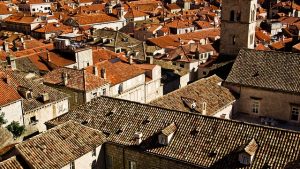 A trip to Europe is a great experience. There are so many locations to choose from and anyone could find something to love about it. However, a lot of us might put a vacation on hold because we feel like it's too expensive. It's true that it takes a certain amount of saving to get your vacation underway, but it's not impossible. With enough time and dedication, that road trip around Europe could be a reality. So, if you're struck by wanderlust and looking for excitement, here are some ways you can start financing your trip to Europe.
Plan your costs
It's never too early to start planning and putting together a budget. The earlier you star, the better chance you have to afford your trip. So, while you're making the list of things you need for your trip – your passport, luggage and E111 renewal – list your holiday expenses as well. This includes you food, travel, any activities and a little extra for luxuries and treats. Figuring out these costs will give you a better idea of how much you need to save to fund your European trip.
Be frugal with your money
If you really want to fund your trip then you probably wouldn't mind missing out on your morning coffee or weekly night out with your friends. There are little things we can change in our day-to-day lives that can save us money. With a thermos you can take your own coffee to work instead of buying one at the expensive coffee shop you pass on the way. Rather than go out to dinner with your friends you could start cooking for them at home. Little costs add up as much as little savings.
Successful saving takes commitment and it's easier if you set some rules and goals for yourself. Decide on an achievable sum to save each week or month. By setting yourself a particular amount you'll feel more inclined to save where you can and won't lose track of the money you set aside for your trip.
Get smart with your travel
Everyone goes abroad at the same time every year, especially when they're going on holiday to Europe. Vacations always take place in summer and the flight out is always on a Saturday. That's why so many flights at those times of year are so expensive. Those tickets are in high demand and airlines know that no matter what price they put on it, there will almost always be someone willing to buy it. However, during certain times of year those prices go down. During odd months, like October/ November, where less people are flying, ticket prices tend to go down. Also, during odd days during the week, like Tuesday and Wednesday, those reduced prices get reduced even more because even less people are flying at this time. So, if you're hoping for a reasonably priced trip to Europe, why not consider taking a few days off from work and going during the off-peak seasons. Not only will your trip be cheaper. You'll also notice that your holiday location is a lot less busy.
Like More Than Finances?
Subscribe for regular updates via email.