Do Food Stamps Roll Over?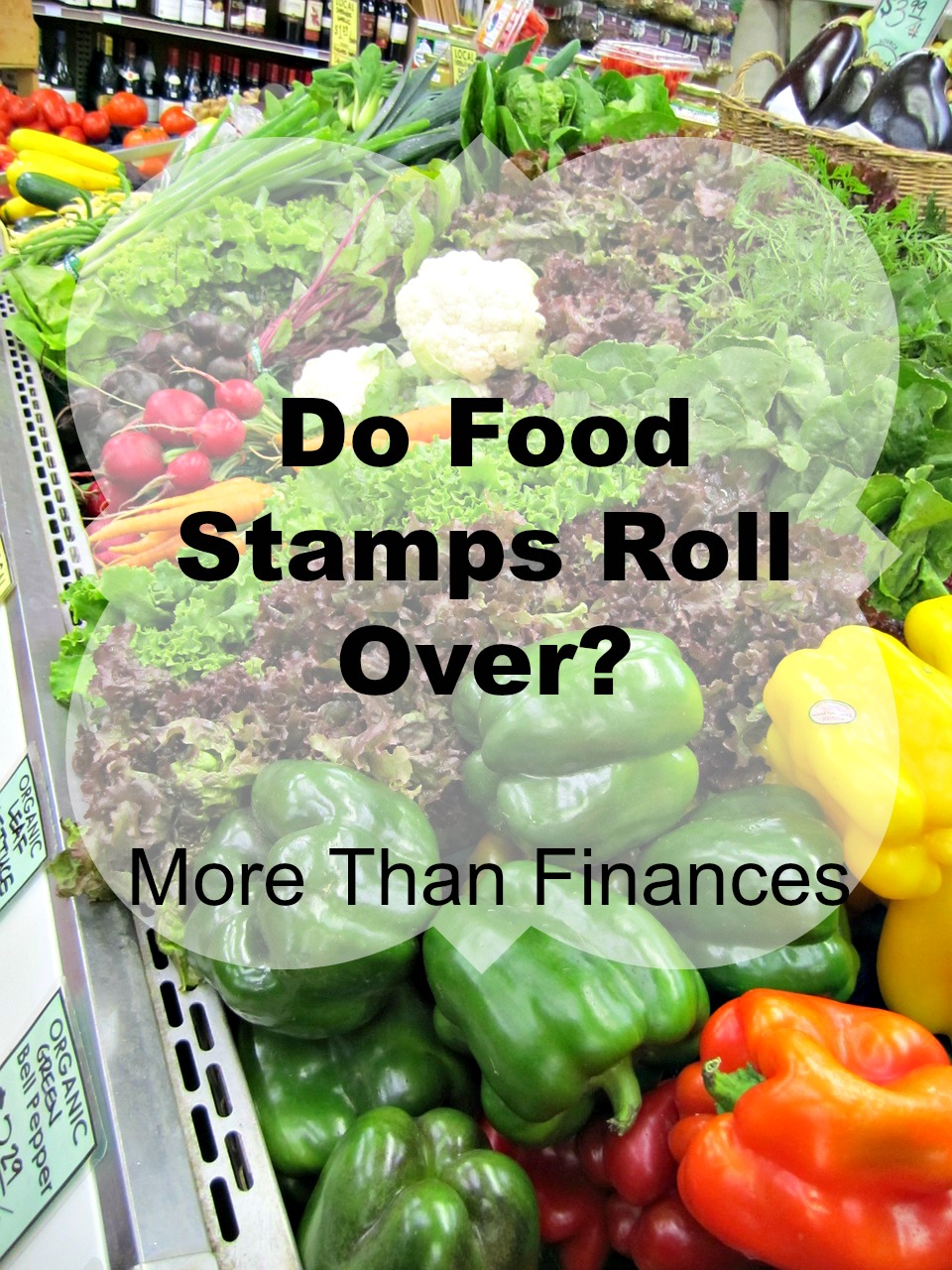 Food is one of the largest bills we pay every month. For nearly 43 million people in the United states it's something that they can't afford on their own. Because of this they use food stamps, money given just for food from the government.
My history with food stamps go back as far as I can remember, even using the paper food stamp "money" to pay for our groceries growing up. I remember going in to the store with something that looks similar to monopoly money that I could spend on actual money.
Much has changed since I've been on food stamps. For instance it's all used through cards that look like credit cards. But does it work the same? Why do people need food stamps? And do food stamps roll over from month to month.
Who Need To Use Food Stamps?
Though the amount of people who are using food stamps has been on a decline for years now there are still a lot of people on them. In order to qualify, according to foodstamps.org you can have no more than $2,000 in "countable" resources, such as bank accounts. In addition your gross income must be 130% or less of the Federal poverty line, and your net income 100% or less of the Federal poverty line.
For 2017 the Federal poverty line runs from $12,060 for a individual to $41,320 for a family of 8. Check out the website to find if your family qualifies for food stamps.
Do Food Stamps Roll Over Month To Month?
The short answer is yes food stamps do roll over. There are some stipulations to that. For instance in Georgia you can continue to roll over food stamps however after 365 days the funds then disappear from the account.
Do food stamps roll over in your state? Find out more by clicking here and putting in your information.
Why Would You Need Your Food Stamps To Roll Over?
One major complaint that people who don't have or have never had food stamps is that those who do spend them unwisely. However, at the same time they feel if people don't use the food stamps that it should be given back. Well if someone is responsible with their money they are able to spend it later. The same should be and is true of food stamps.
Lets say someone has a grocery budget of $400 and due to frugal shopping, couponing, and just all around being carfeul with their spending they only spend $300 one month. If they add that money to the next months budget they now have $500. Not because they earned more but because they used their money the right way.
If someone is getting that same amount of food stamps and saves their money properly then they can do the same thing and have that extra money allowing them to maybe have a nice night with a more expensive meal. Or, they could use the money saved and start a business which will allow them to no longer need food stamps.
(Visited 40 times, 1 visits today)