How to Get Your Business Finances in Order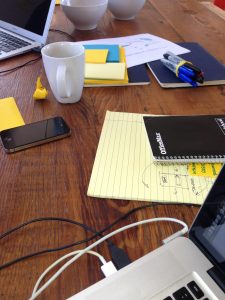 Are you in total control of your business's finances? It's essential to manage the money that you spend and the money that comes into your business in the proper way. However, other things can get in the way and it's not always that easy to take care of this aspect of an organization. However, by following the tips below, you will be able to get your business finances in order and start concentrating on running your business instead.
Take a Business-related Course
As the leader of your business, it's up to you to keep everything in order in your business, including all of the money-related aspects of it. Completing a business-related course like a masters in executive leadership program will develop many of the skills you need to control all aspects of an organization, including its finances. The executive leadership masters online course, for example, allows you to study over the internet, which is the perfect solution for an entrepreneur who does not have the time available to attend lectures in a traditional college or a university setting.
Hire a Financial Expert
If you don't have the expertise or the time required to manage your business's finances, you should look for help from an expert in this field. The accountant or another financial expert you hire should be able to keep your financial records and accounts up-to-date and provide you with reliable financial advice, so you can deal with your finances in a more organized way.
Purchase the Right Systems
A wide range of business systems and financial management systems are available that are specifically designed to help all types of organizations. Before deciding which systems to use, you should identify your specific requirements and what you need the system to do. Once you have a clear idea about which system to purchase, you can do so with much more confidence.
Processes and Procedures
From the start, you should set up processes and procedures to deal with the financial aspects of your company. This will reduce the number of errors made and ensure that anyone working on any finance-related tasks in your business will find it easy to do so.
Carry Out Regular Financial Audits and Reviews
In business, things change and mistakes can be made, so it's essential to carry out regular audits and reviews of your financial systems and financial data. This exercise has the potential to uncover certain problems that could affect your business later on.
Reduce the Amount of Waste in Your Organization
Badly managed companies waste a lot of money, time, and resources every year. Much of this waste could be prevented and this is something every business owner should look at further. Even preventing a small amount of waste every day could lead to huge savings over the course of a year.
Managing your business's money properly is crucial if you want your company to succeed. If you're not already doing this, you can change this situation by following the tips above.
Like More Than Finances?
Subscribe for regular updates via email.