Make Millions From Passive Income – Pat Flynn's Net Worth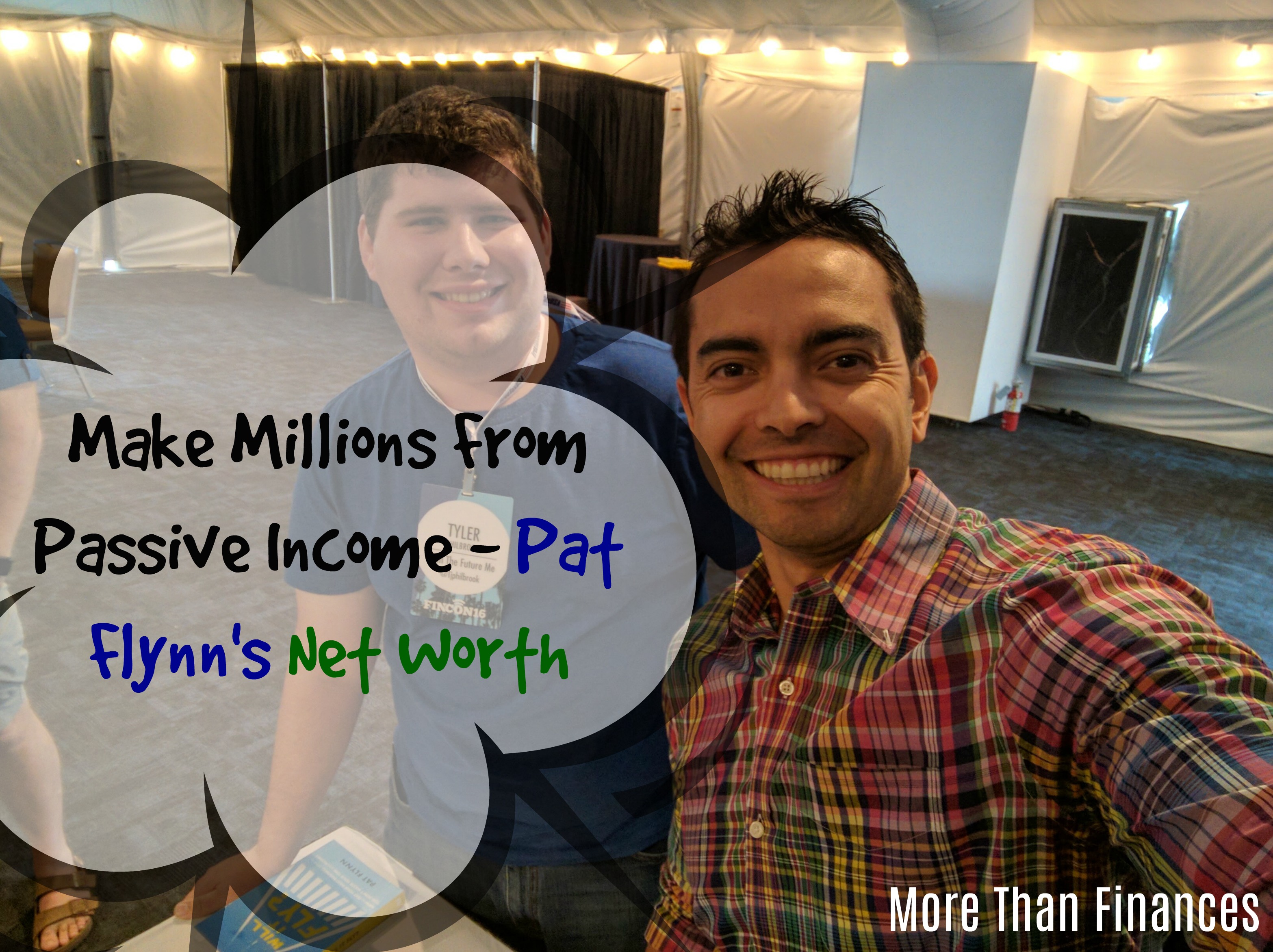 Imagine a world where you wake up wealthier than when you went to sleep. With passive income that dream can be your reality.
Pat Flynn has made it his life work to not only create passive income for himself but also teach others how to as well. He even calls himself the "crash test dummy" to see what works and what doesn't.
But what can we really learn from him, and what is Pat Flynn's net worth?
Who Is Pat Flynn?
Pat is the owner of a blog and podcast named Smart Passive Income.
Before starting his online business, however, he was a normal guy, one who did everything you're supposed to do. He went to school, got good grades, graduated with an architecture degree and started working.
Though he did everything right, the timing wasn't. Soon after starting to work he was let go. But he used his knowledge of architecture and a website he had already created to launch his online business and eventually lead to him never going back to work for someone else again.
Pat Flynn's Net Worth
Flynndustries (Pat Flynn's business) has done over $3 million in sales bringing Pat Flynn's net worth to around $1.5 to $2 million.
How Did Pat Flynn Make His Money?
Yes, Pat started his business with one site on architecture and that aspect of the business is still going. However, that is only generating a few thousand dollars a month. So, how did he make so much money?
After his initial success, he decided to start teaching others how to make money online. He started the Smart Passive Income blog and years later the podcast all dedicated to teaching others how to make money online.
Though you won't find any ads on his website you will find it on a few of his niche sites which generate a small amount of income for him each month.
Additionally, he also has affiliate programs that he runs through things like Bluehost, Libsyn, Fizzle, and many others. Each of those provides additional income, sometimes in the hundreds of thousands a month.
Recently, he has gone from being an affiliate to others to also having his own courses. This has brought in a huge surge in income, not to mention even more people learning and growing because of the great attention he gives to his audience.
Lessons Learned.
Pat Flynn didn't plan on working for himself life just kind of happened. But, he had been thinking about starting a business and had things set in place so when the time came he was able to quickly start receiving an income.
Maybe we don't go from being let go to making thousands a month, but can we start making money right away? Things like Uber, Amazon FBA, and freelancing all can make you money today.
Pat also didn't stop with that. He could have continued down the path he was going and made a decent income the rest of his life off that one site. He wanted more, and he got it.
What are our goals? Is what we're doing enough? Or would we rather work towards something we love and enjoy?
We can't all be Pat Flynn making hundreds of thousands a month. But we can all create some sort of passive income that will provide for us the rest of our lives.
(Visited 333 times, 1 visits today)