Modern Money – 3 Benefits of Online Savings Account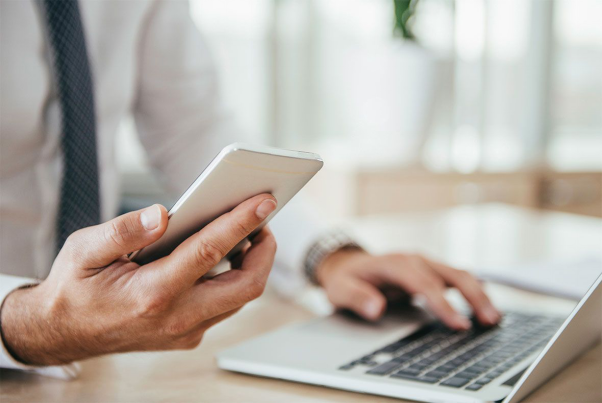 Nowadays, it seems like everything is moving online, as more and more businesses offer online payment options. From ordering a pizza, to purchasing a new wardrobe, to paying your utility bills; the amount of things we can pay for online nowadays is staggering. Simply log on, find what you're looking for, enter your payment details and whatever you bought is on it's way to you. It's an age of convenience that we have never known before and this positive change is making all of our lives easier.
Online transactions are not only limited to purchases, as the future of banking is seen to be moving primarily online. With easier-than-ever access to your banking information, transaction history and account balances, there's never been a more convenient way to look after your finances. The internet has made it all possible; connecting people remotely and allowing them to make payments without visiting a bank. You can even open a bank account without setting foot in the brick and mortar branch and meeting with your bank manager.
Let's take a look at some of the benefits of having an online savings account and how online banking can help you with your financial future.
An Easy Way to Save and Earn Interest
When you open an online account, you don't just get an easy to access platform to help you bank, you also earn from your savings. An online account allows you to enjoy the benefits of a daily transaction account as well as those of an online account. However, since the account is treated as a transaction account in certain aspects, you will be limited on how much of your funds can earn you interest
You can use your online account to save by setting it to receive regular amounts from your transaction account. This will allow you to save more, and not worry about using the money you meant to save. The automatic deposit into your online account can be made weekly or monthly, allowing you to deposit the money when it most convenient for you. For most people, the best time to transfer the funds is the end of the month when they cash their paycheque.
No Account Keeping Fees
Generally, when it comes to banking, you will encounter some charges when you try to pay for something. Even when you're not actively using your account, it's common for many banks to charge account keeping fees. That may, at times, make it difficult to keep your finances under control due to money being taken to cover fees when you haven't accounted for the deductions.
The good news is that most banks will not charge you anything to operate an online account. Cutting down on manual the number of employees and investing in technology helps banks to offer you better and more affordable banking services.
Access Your Money With Ease
There are times you may wish to link your bank account with money transfer services, payment systems for an online business or when applying for a credit card. An online account allows you to do this with ease without having to contact your bank branch directly. Having this level of control with your finances allows you to make decisions about your money when you need to, without having to take time out of your busy schedule to make an appointment at your local bank branch. Instead, you can move forward with what you need to do without delay.
Let Technology Do the Legwork
Owning an online savings account allows you the opportunity to be in control of your finances. You can access your money with ease, add to your savings, and access your banking information securely from anywhere, at any time. Instead of spending your free time standing in line at the bank, let technology do the legwork for you, so you can enjoy watching your savings go up without any disruptions to your schedule.
(Visited 25 times, 1 visits today)