When There is no NestEgg: Where Do You Go When Emergencies Happen?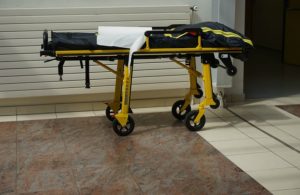 Not everyone has a nest egg that they can fall back on in times of financial need. If you have recently experienced an emergency and need quick cash, you might be at a loss as to where you should get it. After all, you can't get money from a bank account that doesn't offer much room for flexibility, so you'll need to find another way to get funds.
Title Loans
Title loans use your vehicle as collateral, which gives you better chance of being approved for the loan. These loans are ideal because they can offer a large sum of cash that will be approved quickly and easily. Credit scores may or may not make an impact on your eligibility simply because you are using something as collateral. Plus, you can easily just get a title loan online without needing to visit a local bank.
Payday Loans
Payday loans aren't necessarily the best option, but they do offer a lump sum of cash when you're in a financial bind. The main issue with payday loans is the fact that they need to be paid off quickly, often in a matter of weeks, and the interest rates attached to them are often quite high. Be careful of taking out a payday loan and do diligent research on the lender if you choose to go this route.
Family and Friend Assistance
If you're in a financial pickle, one of the best places to go for help is friends and family. You can borrow money from a loved one and pay them back in small, affordable increments. You may need to go to several friends or family members before one of them offers to help out, and it's vital that you keep your word and pay them back. Many friends and family members have taken their loved ones to court because of unpaid personal loans between each other.
Extra Employment
One way to gain a bit of extra money that does not entail a loan of any kind is to start working more proficiently. This might mean that you'll need to get a small part-time second job or that you'll have to get more hours at your current workplace. Don't be afraid to ask your employer about getting more hours, or you might want to look at part-time jobs in your area that will pay well and provide you with the money that you need during this tough financial time.
Plan Ahead
Because it can be difficult to deal with a financial emergency when you have no nest egg to fall back on, it's imperative to start planning for the future after dealing with this issue. One way to plan for emergencies is to set up a savings account that you can utilize when times are tough. Putting a little bit of money each week into your new savings account can help tremendously when an emergency pops up. You can also speak with a financial advisor if you are looking to save even more cash for your future.
No one likes to think about an emergency situation coming up that entails they might need to take out a loan or ask friends for assistance, however, you need to do what is best for you to avoid total disaster. Taking out a title loan, for example, is a much more viable option than dealing with the emergency in the first place. Be sure that you look at your options to determine which one is best for you concerning your needs and your current situation.
Like More Than Finances?
Subscribe for regular updates via email.