Resources To Help You Shop For A Home Online
Nowadays, you can buy almost everything online. Whether its books, clothes, cars, or electronics, the internet has made it easy and convenient to shop from home. So why not buy a home online?
Though you may not be able to just place a home in a virtual shopping cart and checkout, you can perform a detailed search for homes, keep aware of market conditions, and do a lot of research through the internet.
Here are two unique websites that help you do this.

Trulia
Trulia is a free site full of useful information. All you need to do is enter information about the neighborhood you want to live in, your price range, and other preferred features. The nice feature about this site is the way it lets you sort the search results. Here are some of the more interesting criteria.
Number Of Photos – If you're thinking about making an appointment to visit a house you're interested in, you can get an idea of what it looks like beforehand. More pictures could give you a better idea of whether or not the house would be worthwhile to tour.
Price Reduced Date – If a seller has reduced the home's price recently, it could be a sign that he's in more of a hurry to sell. If this is the case, you might be able to negotiate an agreement more quickly.
Price Reduced $ – This sorts home listings that have dropped in price by dollar value – those that had the biggest reduction in price are shown first, followed by those that have droppe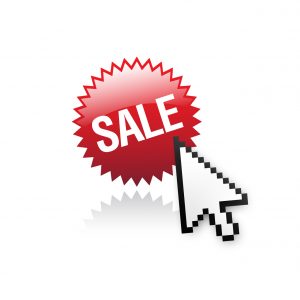 d by smaller amounts.
Price Reduced % – You can also sort by how much the price of a home has dropped as a percentage of the original price – the highest percentage reduction is shown first, followed by lower percentages.
Once you click on a listing that you like, you'll arrive at a page where you can find more detailed information about the home.
For instance, there are sections that show basic home facts, photos, real estate trends in the area, nearby grocery stores and restaurants, nearby school information, and a comparison of mortgage rates from various lenders.
Zillow
If you're looking for an estimate of home values in a specific neighborhood, Zillow is a great resource. But in addition to home values, it's also a site where you can search for homes, specifying by price range and the number of bed and baths you're looking for.
Once you get the results, you can refine your search further by different categories, including houses for sale, houses for rent, and different home types.
But the two most useful features of this site are the Zestimate and the Walk Score. Here's a description of what they are.
Zestimate – This is their estimate of what the home is worth, both as a specific figure and a range of values. The smaller the range, the more reliable the estimate.
This estimate can be used as a starting point in your price negotiations, or just to stay aware of local market trends.

Walk Score – With the green movement, many people are looking to rely less on cars. This score represents how walkable a home is to nearby amenities such as coffee shops, parks, libraries, and more. The score ranges between 0 and 100, with a description of each score as follows.
Car-Dependent, Driving Only (0-24)
Car-Dependent (25-49)
Somewhat Walkable (50-69)
Very Walkable (70-89)
Walkers' Paradise (90-100)
So the greater the score, the less your daily errands will require a car.

Have you used the internet to shop for homes? Are there any other unique home buying sites that you know of?
This post was included in the Real Estate Investing Carnival during the week of August 9, 2010. Check out the The Income Blog for a variety of great articles!
Like More Than Finances?
Subscribe for regular updates via email.