How to Save Money on Celebrations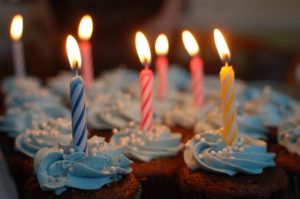 There is a lot of pressure on parents and families these days to create the biggest and best parties for birthdays, Christmas, and other celebrations. It can lead to a lot of stress and financial difficulty that can take a long time to resolve.
You don't have to spend a fortune on parties or birthdays to give the one you love a good time. Here are some ideas that can help you find alternatives to excessive spending.
Budgeting
No one likes budgeting; it can be upsetting when you see other people spending money when you cannot. However, if you are to stay within your finances, you need to set a limit on what you spend.
Set aside an amount that you can spend on a birthday or celebration and stick to it. It can be easy to creep over the limit, but it has been set there for a reason.
Resist Obligation
Some people feel obliged to follow their friends or family when it comes to celebrations as well as other things like holidays. You won't feel as happy if you do what others are doing, especially if you will be without money as a result.
If you have a big family, sending cards to each other can become an expensive habit. You can always use free printable greeting cards that you can get from applications such as Adobe Sparks. It will allow you to send cards as well, but for a fraction of the price.
Presents
Presents, particularly on holidays like Christmas can become very expensive if you're buying for a lot of people. Don't be afraid to set a new trend by just getting one gift per family for the adults instead of a present each. You can also consider making your gifts that can be personalized for each person.
Some people will only buy gifts for the children in the family until they reach a certain age, then they just give a family present. It might sound harsh, but when you have to stick to a budget, it can be the only way to manage.
Sales and Clearances
A good way to get gifts and spread the cost is to buy things in advance when there are sales in the stores. January sales usually have big discounts, and you can store the gifts until you need them.
The same applies for clearances, always be on the look-out for any discounts or clearance shelves where you might be able to pick up a cheap gift. You might even be able to save some money by getting items in bulk. These can be separated as gifts for more than one person.
Plan Parties Around Experiences
You don't want to be spending a lot of money on entertainers or bouncy castles. Your children can have a lot of fun by having a day out at the beach or playing at the local park. If you take along a picnic as well, you can have a whole day there.
Just doing these simple things, can make big savings and help you to stay within your budget.
More from the web:
Like More Than Finances?
Subscribe for regular updates via email.