The Secret to Quality Dental Care at a Low Cost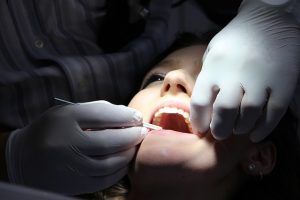 Whether you have dental insurance or not, more and more people are avoiding going to the dentist all together because of the high cost. Research shows oral health care is without a doubt the most unmet health care in America. Family USA, "found that dental care was the most common type of health care service adults with non-group coverage (insurance not provided by an employer) skipped because of affordability issues."
Even if you brush and floss every day, dental issues still arise if regular dental visits are missed. The Centers for Disease Control and Prevention estimates that over 27 percent of adults in the United States ages 20 to 44 have cavities that have gone untreated. Over time these issues get worse and before you know
it, you are having a painful dental emergency. Not only are dental problems painful and a financial burden, for many it can also be embarrassing.
Lack of quality dental care has become a detrimental problem among adults. Unless something is wrong, most Americans won't go to the dentist. This has led to the number of emergency room visits for "long delayed dental care" to double among adults, the USA Today reported.
The Secret to Lowering Your Dental Cost
A growing number of Americans are realizing the features of True Dental Discounts. With easy access to a wide network of participating dentist and significant discount for dental services. No need to worry about waiting period or pre-existing conditions. There also isn't any paperwork to fill out. Specialty care, such as periodontics and orthodontics are also included.
Don't Put Off That Dentist Visit Any Longer!
Getting your dental care up to date involves a routine exam, cleaning, and x-rays. Any issues small or large need to be treated before they get out of control. Oral cancer screening is also important."
Close to 48,250 Americans will be diagnosed with oral or pharyngeal cancer this year. It will cause over 9,575 deaths, killing roughly 1 person per hour, 24 hours per day. Of those 48,250 newly diagnosed individuals, only slightly more than half will be alive in 5 years," according to the Oral Cancer Foundation. "Oral cancer is particularly dangerous because in its early stages it may not be noticed by the patient, as it can frequently prosper without producing pain or symptoms they might readily recognize, and because it has a high risk of producing second, primary tumors."
Dental Discount Plans are much less expensive that traditional insurance and cover everyone in the family. Even expensive procedures such as extraction, crowns and root canals are covered. You will be able to choose your dentist from a large network of quality dentist. Most dentists prefer patients with dental discount plans because they don't have lengthy wait for insurance companies to process the claim.
Like More Than Finances?
Subscribe for regular updates via email.