Tim Grittani Net Worth And What We Can Learn From It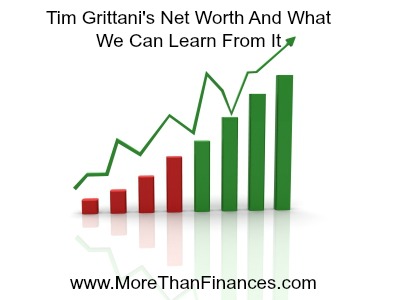 Tim Grittani net worth is estimated at $2.7 million dollars and likely to increase as time goes on. But, who is he, how did he make all of his money? And how can this help you?
Who Is Tim Grittani?
Tim Gritanni became popular after becoming a student of Timothy Sykes, a guru in penny stocks. He quickly took what he learned and put it to work starting with an investment of just $1,500 and slowly growing to $2.7 million.




How Did Tim Grittani Net Worth Grow?
Now though he did this in a pretty quick time, it wasn't over night. He didn't invest his money and the next day make $2.7 million. Instead it took some time, in fact he lost his initial investment completely not fully understanding how to trade and make money.
After losing the initial investment he saved up money from his summer job to reinvest. Not only that he started to learn all he could taking Timothy Sykes courses and putting the material to use.
After six months he was finally back to where he started, and now knew what it would really take to make a living trading penny stocks.
He then moved back home with his parents in January of 2012, under the condition that he make $10,000 by end of March that year. Through hard work, and determination he met that quarter goal.
He then decided to make a higher goal which he met, and then again and again until Tim Grittani net worth was $2.7 million dollars.
What Are Penny Stocks?
Penny stocks are stocks that trade for $5.00 or less and are "considered highly speculative and high risk because of their lack of liquidity, large bid-ask spread, small capitalization and limited flowing disclosure", according to Investopedia.
As Timothy Sykes, Grittani's teacher, says "This is a game, and you have to think of it like a game". So trading penny stocks is something that can make you series money, but with it also has series risk.
Though it's possible to make a lot of money with penny stocks the likelihood is low. Though that doesn't mean there is nothing to learn from such a person.
Can We All Learn From A Penny Stock Trader?
Learning Tim Grittani net worth, and more importantly how he grew it to such a level, gives us three main things to take away.
First, Tim Grittani didn't get to where he is over night. He learned, but rather then just learning and never doing anything he took action, setting goals for himself. Once each goal was set he set another, and another until a bad week was more profitable then 3 months would have been.
Second, don't be afraid to lose it all. Tim Grittani lost his initial investment, but he didn't let that stop him from growing his net worth to $2.7 million. Instead he learned from that mistake changed how he did things and made progress. Likewise we may lose everything, we may be working on a project and it falls out, or doesn't work. We will lose time and money, but don't let it cripple us, instead learn from it. Let your failure be the fire that helps you attain your ultimate goals.
Third, find something you're semi good at, natural at, or just enjoy and become an expert. Tim Grittani wasn't an expert at trading penny stocks when he started he had to become and expert. You can too, you may not be an expert at retail arbitrage, writing, or making money while you sleep. But you can become and expert, you can spend the time learning, practicing, failing and become that expert.
Tim Grittani net worth is much higher then most peoples, but we can reach the same or even higher. If we do all we can and become the expert in our chosen field.
(Visited 82 times, 1 visits today)