Want a Job That Pays Off Right Away?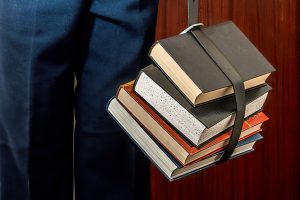 Many jobs don't pay off right away. That is, you get a certificate or degree, and spend way too long sending out resumes and interviewing. Sometimes, you don't even get a job offer you like, and you might never be able to repay the tens of thousands (or even hundreds of thousands) of dollars accrued due to educational expenses.
In today's environment, it's often a smart move to pursue a job that nets immediate dividends. Here is a look at some of these positions.
Nurse
Nurses continue to be in high demand, especially as the population ages and more people get health care. Of course, this job is not for everyone, as it requires you to be on your feet for long periods of time. Some nurses may also have difficulty keeping themselves from getting too emotionally invested in their patients. If you can swing it, though, you can start making very good money as a registered nurse with just an associate degree (even better money with a bachelor's!).
If being a nurse is not quite your thing, a similar job is that of a dental hygienist. You'll work to promote oral health and should get paid well.
Accountant
The power of accounting jobs comes partially from the fact that even if you cannot find a position with an employer, you can set up shop right away. You don't need costly upfront investments, just a laptop and accounting program. Moreover, programs such as Maryville's bachelors in accounting let you study online so that you can keep your day job (if you have one) while you earn your degree.
Plumber
If you are thinking about becoming a plumber, check your state laws. It is likely that you will need work experience and licensure. Your education options could include trade school or studying under someone skilled, but working as a plumber is a great way to earn good money while saving on educational costs. The demand for plumbers should remain high through at least 2024, so this is definitely a job that pays immediate dividends.
Similar in-demand jobs that require apprenticeships and little or no required upfront education are electrician and HVAC technician.
Child Care/Babysitter
Websites such as care.com have helped to revolutionize child care. You can find a child care job in a matter of days (sometimes even the same day or overnight). Many jobs pay well, and they are not all about child care. For example, they may be listed as:
         Nanny
         Part-time childminder/housekeeper
         In-home day care assistant
         Dog sitter
         House sitter
You can get a steady, long-term position, or choose to work part-time, seasonally or temporarily to fit your schedule. While no upfront education may be required, having a CPR class or some type of training course can help.
Computer Programmer
This is one of these jobs that can be misleading. Many people think you need tons of college education to be a highly paid programmer, but the fact is that many people in this job are self-taught or have informal training. Moreover, with only two years of official training or education, it is possible to start making big money. A computer programmer can be a really good position for folks with entrepreneurial spirits.
Police Officer
As a police officer, you can start earning a paycheck right away, and jobs are plentiful. You may need some formal education depending on department requirements, but it will rarely be a huge amount. If you are in good physical shape and love community outreach, this could be the gig for you.
In a climate where quite a few college students and their families spend many thousands of dollars only for the students to become unemployed or underemployed, it is a good idea to check out which jobs are more likely to start paying off right away. If you have a car, something such as Uber is another option.
Like More Than Finances?
Subscribe for regular updates via email.