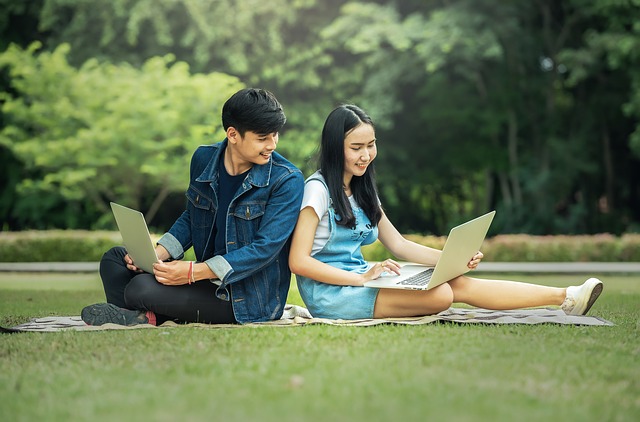 There's an old saying that says, "with age comes experience."
If that's true, then the opposite might also be true – with youth comes inexperience. But when inexperienced youth, in this case millennials, become interested in investing, what forms of investing are a good fit for them as young people? Most would say things that take little knowledge or hands-on work, like stock market investments made through roboadvisors and the like.
The last thing you'd to hear is that millennials should invest in rental property.
Does Your Desire To Be Mobile Stop You?
First, let's look at one of the reasons millennials may not want to own property in the first place, let alone rental property. Young people today trend toward staying mobile rather than tying themselves down to a place or a property. One reason for this is that not owning a home makes it far easier to move when you are trying to advance your career.
As a millennial, you can use this to your advantage by purchasing real estate as an investment rather than a place to live. You can do this while staying mobile to increase your own probability of moving up the career latter.
If you're wondering how, take a look at Roofstock. Single family rental homes with tenants already in place is Roofstock's specialty. They can help you get into the rental property market as an investment without you having to do the hands on management that sometimes requires you to live in the same area as the property you own.  By choosing to let them manage the property for you, you can still remain mobile yourself and increase your career advancement opportunities.
Can You Afford To Invest In Real Estate?
Another reason many think millennials are too young to invest in rental property is because real estate can be an expensive purchase, which many millennials don't have the capital to pull off.
If you are one of the young millennials thinking you may be too young to invest in rental property due to affordability, think again. There are a few ways you can get started investing in rental properties without having a ton of money to start out with, such as:
FHA loans – There are rules you must follow when it comes to getting a first time buyer FHA loan. However, if you live in the home for at least a year, it is possible to qualify for an FHA loan. The advantage to this type of loan is that you only have to come up with a 3.5% down-payment instead of the normal 20% a traditional bank loan would require. That can make a huge difference in affordability and how quickly you can purchase a home to live in for a year before turning it into a rental property.
Partnership Investing – If you are having trouble raising enough capital to invest on your own, consider joining up with a friend or family member. Pooling your money with someone else might be just what you each need to get started investing in rental properties. I would caution you, however, to make sure it is someone you trust to do business with. In addition, you might consider creating a contract to protect all those entering into such an agreement.
So, are millennials really 'too young' to invest in rental property? I say no. With enough drive and determination to succeed, almost anything is possible.
For more on real estate investing and how to get the best investment for your money check out these articles.
Consider a Second Home for Your Next Investment
Be careful when choosing a real estate agent
Is Buying Real Estate With Bitcoin Safe, Or Even Possible?
Do you think millennials are too young to invest in rental properties? Why or Why not?
Kayla is a personal finance blogger in her mid-20s who loves to write about money topics of all kinds.