Often, making the decision to trade penny stocks is easy. Deciding which stocks to invest in is much harder. It takes quite a bit of research and practice to become a savvy investor with this type of stock. Fortunately, there are several strategies you can use to increase your success rate. Use these tips to help select the best penny stocks.
Evaluate the Company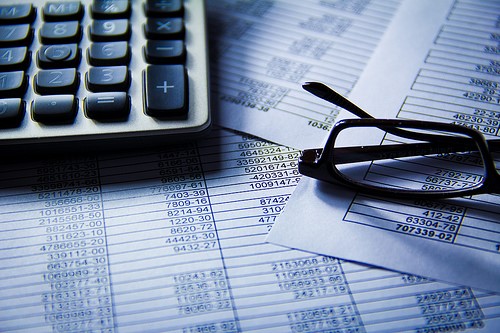 Image via Flickr by reynermedia
There are many extremely volatile companies available to invest in through penny stocks. While this offers a chance to earn high returns, you can potentially lose money if you invest in a company that's not trustworthy or is about to go bankrupt. It's important to take a close look at the company before you invest, even if you've received a hot tip from a friend or have seen the company mentioned online.
First, make sure the company is profitable. It needs to be making money, not losing money, in order for your stock value to rise. Next, check whether the company has ample assets to cover possible contingencies. Finally, see if it has a strategy to grow the business. If you want to be profitable with your investments, you need to find a company that will be profitable on its own, regardless of how many shares are purchased.
Use Scanners
There are thousands of penny stocks from which to choose, which can make it incredibly difficult to find the ones with the potential for big returns. However, stock scanning tools can help to weed out the stocks most likely to fall in value and pick out the potential winners among the group.
There are a number of stock screeners available online that can help you with this step. Simple add the stocks in which you're interested to a list, then apply a filter according to your own search standards. For example, you might filter your results according to volatility, chart patterns, price, or performance. It especially helps to search for penny stocks with potential breaking news, high relative volume, and a float below 100 million shares.
Learn the Chart Patterns
Penny stock charts can offer a lot of insight into the potential success of a particular company. If you review these charts frequently, you'll start to see patterns arise. Watch out for stocks that are experiencing a sudden and unexplained price dip; this typically reverses to give you a great payoff. You can also look out for stocks that are going against trend by holding steady despite an overall market dip, which indicates a potential gain when the market recovers.
Watch Out for Dilution
You may see an unexpected drop in the share price of a particular penny stock if dilution becomes an issue. This occurs when the number of shares increases rapidly, causing the value of individual stocks to fall. Dilution often occurs when a company issues employee stock options or when shares are issued to a major investor.
Look to invest in companies that have a solid share structure. If dilution occurs consistently, it will cause the value of your shares to drop dramatically.
Familiarizing yourself with the world of penny stocks can help you improve your trading results. Create a better financial situation by using these tips for successful penny stock investments.