What You Should Know About Brave Browser's BAT Cryptocurrency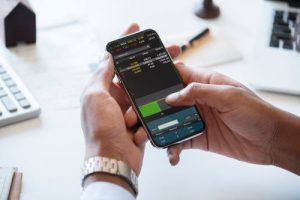 BAT (Basic Attention Token) is the product of Javascript creator and Mozilla Firefox co-founder Brendan Eich. Eich made Brave Browser to give internet users a browser that is private, secure, and fast. With ad-blockers, fast loading times, and a user-friendly advertising ecosystem, Brave sets itself apart from the competition. On its website, it poses a question, "You are not a product. Why use a browser that treats you like one?". Brave promises a reward system for publishers and advertisers which could, in the future, lead to an increase in the value of the platform's cryptocurrency, BAT.
BAT is used on an ecosystem in a new model for online advertising and publishing. Instead of being inundated with unsolicited adverts like with other web browsers, Brave users will be able to sell their attention for BAT. This incentive alone could be the driving force behind the use of Brave Browser and consequent use of BAT. Publishers will also be able to receive micropayment of BAT for their published work. This means Youtube publishers and other content creators could get a slice of a growing digital advertising spending which is predicted to reach over $291 billion by 2020.
High User Base Suggests a Good Use Case
Brave doubled its user base in just four months as it achieved 10 million downloads on the Google Play Store. This may not have come as a surprise to its many ICO (Initial Coin Offering) investors whom Brave raised $36 million from in just 30 seconds. Its monthly active users surpassed 5.5 million in 2018, a testament to the rapid increase in user base. It is clear that it has a use case which many find attractive.
Brave's fundamentals are easy to understand and much clearer than the thousands of other cryptocurrencies that exist. In certain ways, it contends with Bitcoin. Brave has been able to achieve 5 million monthly users while Bitcoin despite its head-start, has achieved 7-10 million active users.
The credibility behind Brave stands above those of many cryptocurrency projects with less experienced leaders (many of which have never run businesses or projects with millions of users). Eich's experience as the founder of Firefox and Javascript, one of the most used programming languages for web and app development in the world, speak to the ability of the man to successfully reinvent the wheel in the tech realm. Very few leaders in the cryptocurrency space can boast of such a track record.
As payment to users for viewing adverts is enabled, demand for Brave and BAT use could surge. The heightened demand coupled with limited supply (1,500,000,000 BAT) of the cryptocurrency could increase prices.
Strong Partnerships
Partnerships with the likes of Dow Jones Media Group, Qwant, DuckDuckGo, Adledger, Civic, and HTC shed light on the new channels on which not only Brave Browser but also Basic Attention Token could be used on. The project has worked with lawmakers, regulators, and advertisers in the US to push for privacy protection for users and favorable deals for publishers. Eich wrote to the Senate for a federal law based on General Data Protection Regulation.
Risks of Investing in BAT
Investing in BAT is not without its risks. A short-term approach to cryptocurrencies rarely makes anyone money in the long-run. BAT has had its fair share of ups and downs. Still, its price changes are of concern. The prices dropped from an all-time high of $0.959505 to $0.129545. This doesn't build much confidence but the rapid rate of adoption indicates a potential reversal in trends. Buying BAT at its current low price ($0.130975) could be really beneficial if it were to increase again to all time highs. At the moment, the bear market which affects the price of Bitcoin, most certainly will affect the price of alternative coins with less liquidity. BAT is not seen as the "sexy" option in the markets but it most definitely provides fundamentals with real world use cases.
Brave is competing against the likes of Google. Google has been able to capture the imagination of users with its technology in more ways than one. It wouldn't take much for Google to create its own cryptocurrency with a similar use case to BAT. Infact, Google is already working on blockchain related projects, having released a blockchain data search tool. For Brave to remain competitive in the long-run, it may need to acquire and retain users at a quicker rate than it already has.
While Brave's users appreciate faster internet speed, few users care much for ad-blocker. This isn't the most attractive feature . There isn't much which could stop a competitor from making a similar feature.
The token supply of Brave is also another cause for concern. While it is fixed, it is a very significant 1.5 billion supply. This indicates that a huge amount of demand will be needed to substantially increase BAT value.
Conclusion
While its early to tell how many advertisers will buy into Brave and BAT in the future, the experience and credibility of its founder has fostered partnerships which suggest long-term pursuits of user-focused growth. Even with user-focused growth, the mountain of user acquisition that Brave will need to achieve in order to raise demand for its tokens is likely to be significant. User engagement is another cause for concern which must be addressed. For now, not all Brave users have to use BAT. They can just browse. For BAT value to increase the demand obviously must increase.
The need to use BAT isn't as obvious as with other tokens (which are mainly used for trading). This isn't necessarily bad. As a utility token, BAT is useful. In that sense, BAT has achieved what many other utility tokens have not- have an actual use case. If user acquisition trends continue, the demand could very well meet the expectations of investors. If one is to invest in BAT, it helps to avoid any perceived volatility or price reduction of BAT by converting it to a stable coin like DAI. When one feels the time is right for price appreciation, DAI can then be converted to BAT so as to avoid price decreases.
(Visited 22 times, 1 visits today)