Donald Cerrone's Net Worth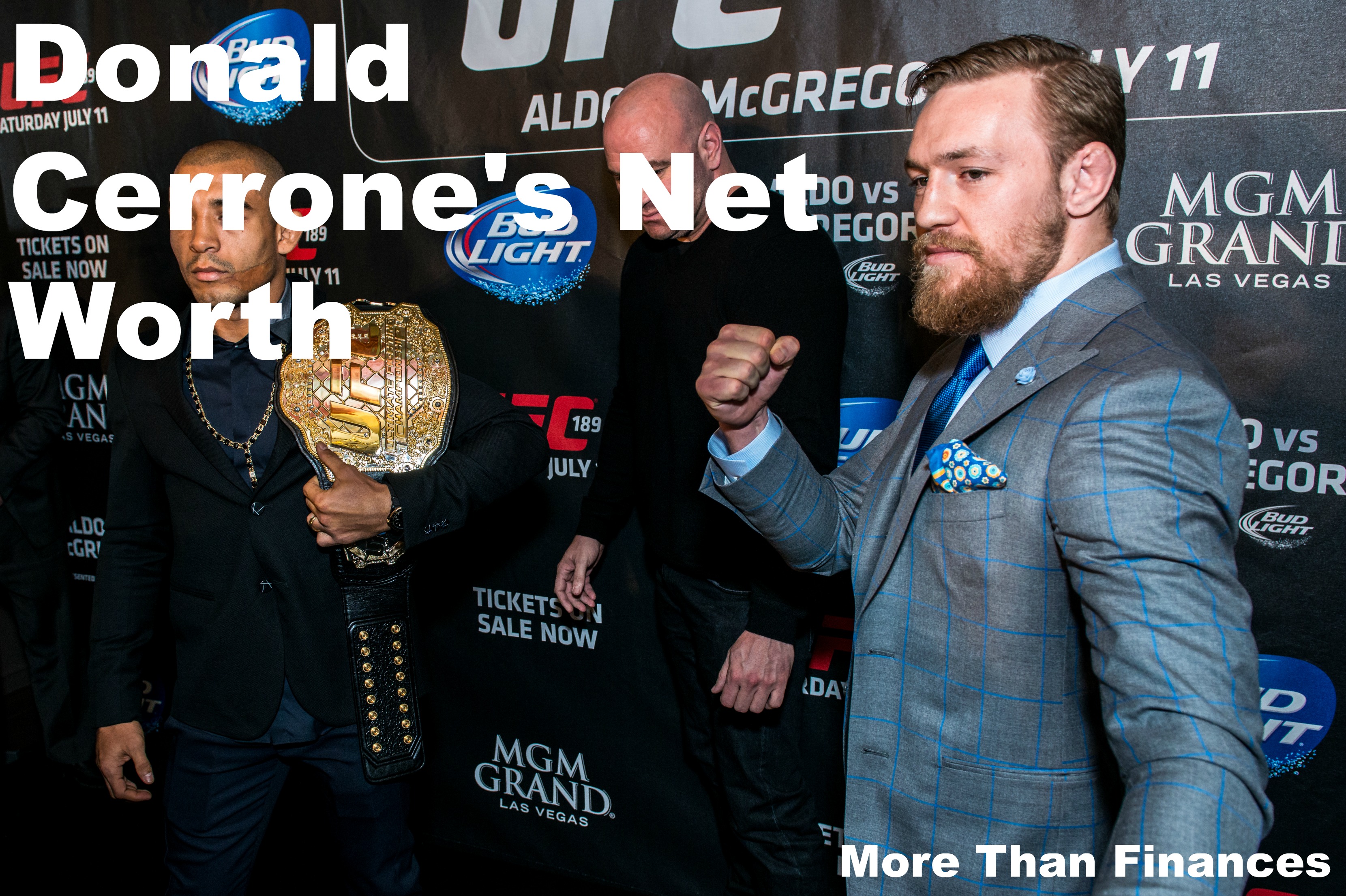 Ever wonder what professional fighters make? They do it for the money don't they so they must have a lot. Let's take a look at Donald Cerrone's net worth and see what we can learn from it.
Background
Donald Cerrone was born on March 29th, 1983 in Denver Colorado. As a child he was diagnosed with ADD (attention deficit disorder).
He attended Air Academy High School which was when his parents got a divorce. This led Donald Cerrone to live with his grandparents. It was also at this time that he was introduced to fighting.
Career
His amateur career started in high school, but his professional career started in 2006. Starting in the WEC (World Extreme Cagefighting) and than the UFC (Ultimate Fighting Championship) when they merged in 2010, Donald Cerrone fought in the lightweight division and than in 2016 switched to the Welterweight Division.
Donald Cerrone's Net Worth
Donald Cerrone's Net worth is $5 million. He has made this money through a good career as a UFC fighter, however he didn't allow all of his income to come from that.
He has also made a considerable amount of income from endorsements such as Budweiser, EZGO, Monster Energy, On Nit, and Harley-Davidson. Allowing him to ride a nice motorcycle as well as his pride, a Lamborghini.
He has also started a podcast, or "partycast" as he calls it, providing even more exposure and income.
Lessons Learned
We like to think that people with money have things handed to him, but as we have learned from other net worth articles, that's not the case. Donald Cerrone's net worth has grown over time by hard work, not only during a fight, but the training that goes in to each and every fight. It also took time to grow his brand allowing him to get his sponsorship's, endorsements, etc.
We too need to work hard with everything we do, whether that's starting a side hustle, freelancing, or whatever else work hard. It's going to take time to grow our brand or business but we need to be determined and focused, not just when it matters but when no one sees the work we are doing.
Donald Cerrone also didn't but all his eggs in one basket. He makes money from fighting as well as the endorsements, as well as his podcast. He has multiple streams of income allowing him to not rely soly on one type of income.
That is exactly what we need to do grow multiple streams of income. If you learn nothing else from this site learn that you need to grow multiple income streams. Consider if you have a job making $5000 a month and you lose it, unless you have a lot of money in savings you're going to be in trouble. However if you have 5 side hustles all making $1000 and you lose one then you're still making $4000 meaning you're not in as much trouble.
Our net worth will likely never be the same as Donald Cerrone's net worth, but if we learn from him than likely much of our financial problems will go away.
(Visited 81 times, 1 visits today)