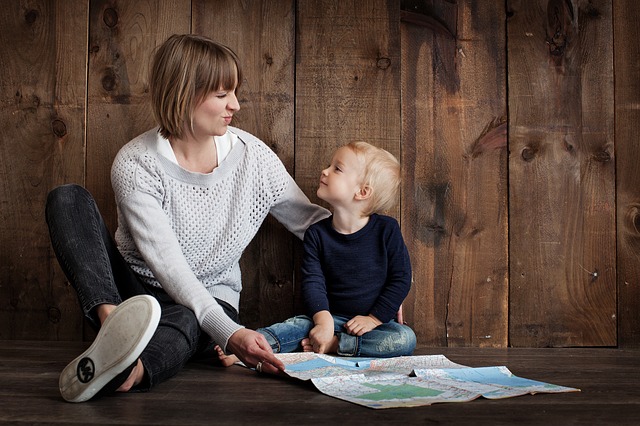 The skills and disciplines that you learn as a child tend to stay with you into your adult life and if your parents were careful with their money, there is a fair chance that they will have passed on these savvy financial habits to you.
Now it is your turn as a parent to take up the challenge of raising your children to be adults with excellent money skills and good habits in that sphere.




Here are some insights and tips on how to teach your kids to respect money and make sound financial decisions.There is a look back at your own experiences and how it shapes your financial outlook, plus a reminder that sugar-coating the facts isn't always the way to go.
Valuable lessons
Not all financial experiences are positive ones and it is perfectly possible that you might have grown up in a home where things didn't always run smoothly from a money perspective.
Kids pick up on stress and tensions in the room, so there might have been moments when all was not well with the family finances, but you were too young to be told what was going on or your parents tried to hide their problems from you.
All lessons are valuable to a certain extent, so if you saw your parents struggling with money and don't want to repeat that scenario yourself, or were taught from an early age how to handle finances competently, these are both lessons that you will have learned from and can pass on to your own children.
Reality check
It is always a good idea to talk about money with your spouse and face any problems you are having together, and it is also a sound policy to talk to your kids about finance in an age-appropriate way.
The reality for many families is that it can be a struggle to survive from one paycheck to the next, and the next generation are likely to be facing an almost unprecedented debt burden when you look at the average credit card balance and student debt carried by many young people.
It is part of your parental responsibilities to try and prepare your kids for the financial future they are facing so that they can make informed decisions when it comes to using credit and working to a budget each month.
Maybe you don't need to broach the subject of how to consolidate your finances with your young children, but getting them to understand the value of money and how to set savings goals should certainly be on the agenda.
The clock is ticking
If you think that there is no rush to give your kids a good financial grounding and it is better to wait until they are a young adult, that could be a mistake that could prove costly.
You only have somewhere in the region of just 180 months to teach your children all about money, and that's if you start early. If you leave it until they get into double figures before talking to them about money, the clock is ticking down at a much faster rate.
Now is always a good time to start teaching your kids all about money so that they possess the skills and confidence to cope when they have to do for real themselves and don't forget to look after your own finances, as the kids are watching what you do.
Finally, if you are serious about educating money smart kids, consider picking up a copy of Tom Corley's Rich Kids: How to Raise Our Children to Be Happy and Successful in Life
. Its a good resource on life and financial skills for teens.
Anthony Farmer is an educator and thinks teaching kids how to manage expenses and 'real life' situations is key to bettering the future generation.