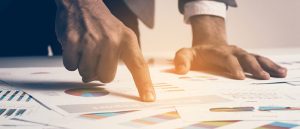 "I'm looking to sell my business in Atlanta. How long will it take?"
It's the question every business broker dreads, because there's no answer. Moreover, the question of how long it takes to prepare a business for sale neglects a fundamental issue: preparation is the most time-consuming part of the sale, and also the most important. To take your business from a state of disarray to full preparation for a sale can take anywhere from 1-3 years. The precise amount often varies with the size and complexity of your business, as well as how much work you're willing to put into the process. Here are some factors you'll need to consider.
Daily Operations
Now is the time to streamline your operations. That means putting your processes on paper, eliminating inefficiencies and redundancies, and ensuring a new owner is prepared to run your business. That can take as little as a few days if everything is in basic working order. Or it could take months.
There's another consideration here, and that is the need to continue operating your business as you prepare for a sale. One of the factors that weighs on how long it will take is how demanding daily operations are. In other words, if running your business demands 60-80 hour weeks, it will take longer to prepare for a sale because you'll have less time to commit to the preparation. 
Willingness to Prepare
Selling your business takes lots of work on your part. The time line will be shorter if you can fully commit your attention to the process. If you're distracted, unwilling to help with due diligence prep, or otherwise drag out the process, prepare for many delays. 
Looming Issues
Issues such as lawsuits, regulatory compliance, taxation issues, and debt can all slow the timetable for selling your business. Not only must you address these issues in anticipation of due diligence; you may also have to lower your expectations of the business's value if there are serious issues with liability exposure. An unbiased third party can take a careful look at any looming issues, and tell you what you need to do to correct them as quickly as possible. 
Your Approach to the Sale
One of the key factors in how long it takes to prepare your business for a sale is how aggressive you want to be in the search for a buyer. Are you merely willing to sell your business if the right buyer comes along? Or are you hoping to sell your business as soon as possible? The more aggressively you pursue a buyer, the more quickly you will likely find one. Of course, that also depends on how fully prepared you are for a sale, since buyers want to purchase businesses that are truly ready for a sale.
Negotiating the Sale
Finding a buyer is just the beginning of the process. You'll also have to agree to terms of the sale, and fulfill your obligations under the sale contract. This can take a few days, a few months, or in some cases, even a few years. Factors such as how many demands the buyer has, how many negotiation sessions you need, and whether you'll have a hand in operations after the sale can all affect how long it takes to secure and close a transaction.