How to Finance Your Mobile Home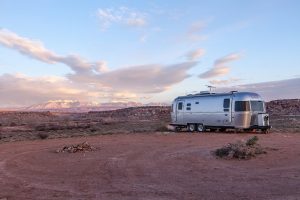 Owning a home is a major part of the American Dream. There are many paths to homeownership. One of the most popular kinds of home purchases is a mobile home. Mobile homes are widely available in many communities. Buying a modular home is a great way to have your own space and build equity. It's also a way to have a private place that you can decorate to your specific tastes. In order to get the house you want, most people will need to get a mortgage. Getting a mortgage on your mobile home requires attention to detail, an understanding of the process and the ability to demonstrate that you handle the payments.
Factors You Need to Take Into Account
Several factors go into financing a mobile home. Such factors include the type of home, the cost of the property and the amount of the loan. Unlike a traditional type of property, this kind of property typically needs to go through a special process that allows for a secure loan. Be aware that you may not be able to get a loan for an older mobile home. For a new mobile home, you will usually need to have at least five percent of the purchase price on hand or more depending on the loan company. However, if you live in a rural area, there are loan programs that allow you to put down even less and offer home loans that are backed by the government. The type of home will also influence any mortgage. A larger home may actually be more favorable as it has more features that can contribute to any resale value should you choose to sell the property on your own.
Working With the Company
One of the best ways to get the space you want is to work with a manufacturer directly. Many companies such homenation.com can help you sort through potential financing possibilities and offer specific financing options. This includes both short-term loans and longer term options. They often work closely with people who have problems with credit. While the terms may be higher than other kinds of loans, this is one of the best ways to get a home you want.
An FHA Loan
FHA loans are those that are insured by the Federal Housing Association. These are ideal for people who have faced credit challenges in the past. These kinds of loans are guaranteed by the government, making them more attractive to sellers who want to sell the property to a wider group of people. In order to get the FHA loan, you will need to have a house that is below a certain age and attached to a foundation. If you are planning to buy a house that is not currently attached to the foundation, a manufacturer can help you restructure the house and the foundation so that it qualifies for the loan you want.
VA Loans
If you are a vet, you can often qualify for a special loan from the Veterans Affairs administration. Loans from the VA allow the buyer to get financing at a lower rate than from a standard, conventional loan. Keep in mind that getting these types of loans often require a specific credit score before you can even apply. Make sure you have your paperwork in order before applying.
Fannie Mae and Freddie Mac
Another option for those buying a manufactured home is Fannie Mae and Freddie Mac. Fannie Mae is a federal program designed to provide homeownership for underserved parts of the housing market. They back loans for manufactured homes. Freddie Mac is another arm of the federal government that also offers government-backed home loans. Both agencies offer loans that homebuyers can use in order to get the loan they want.
Like More Than Finances?
Subscribe for regular updates via email.