How to Find the Best Stock Market Websites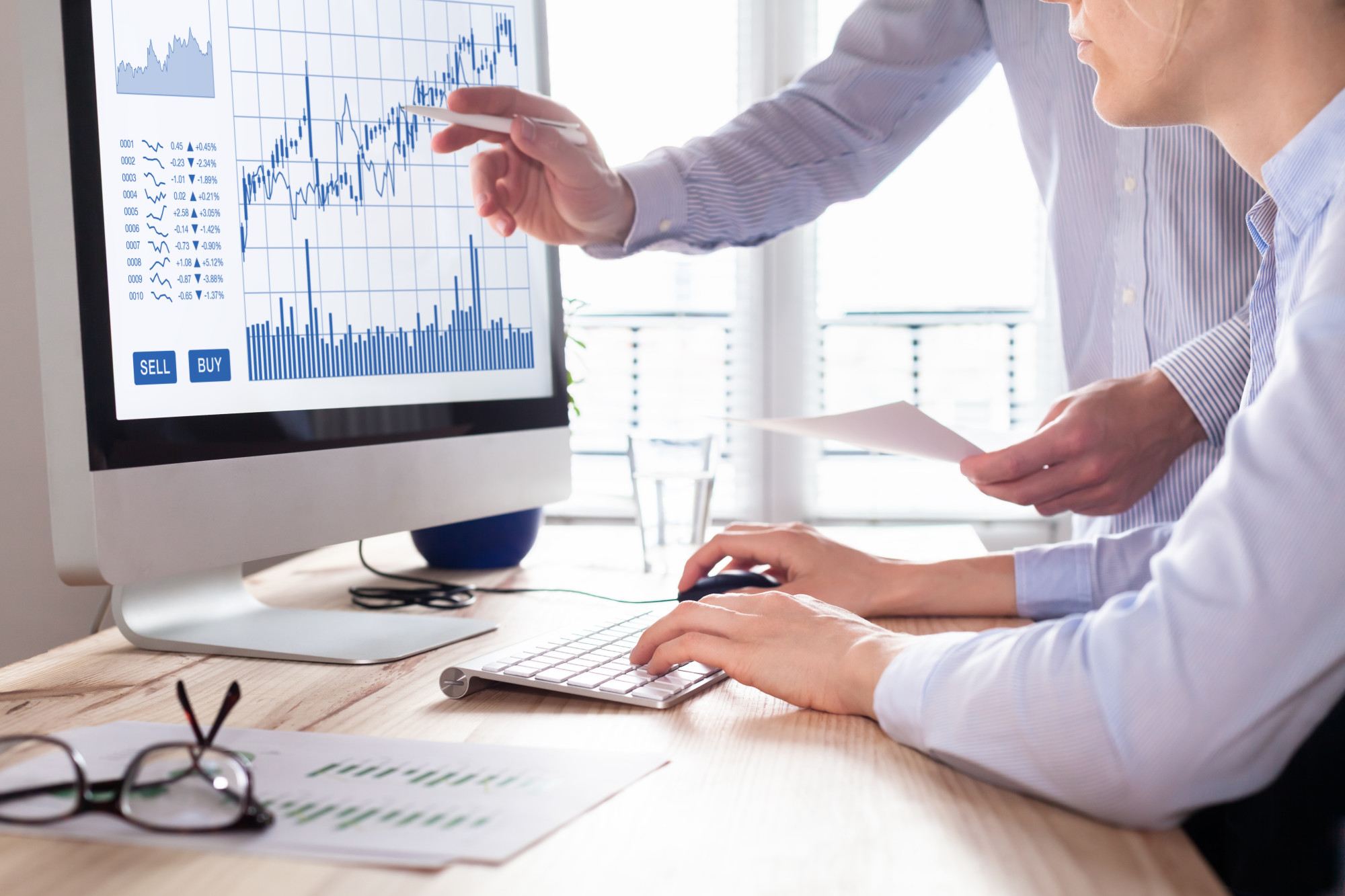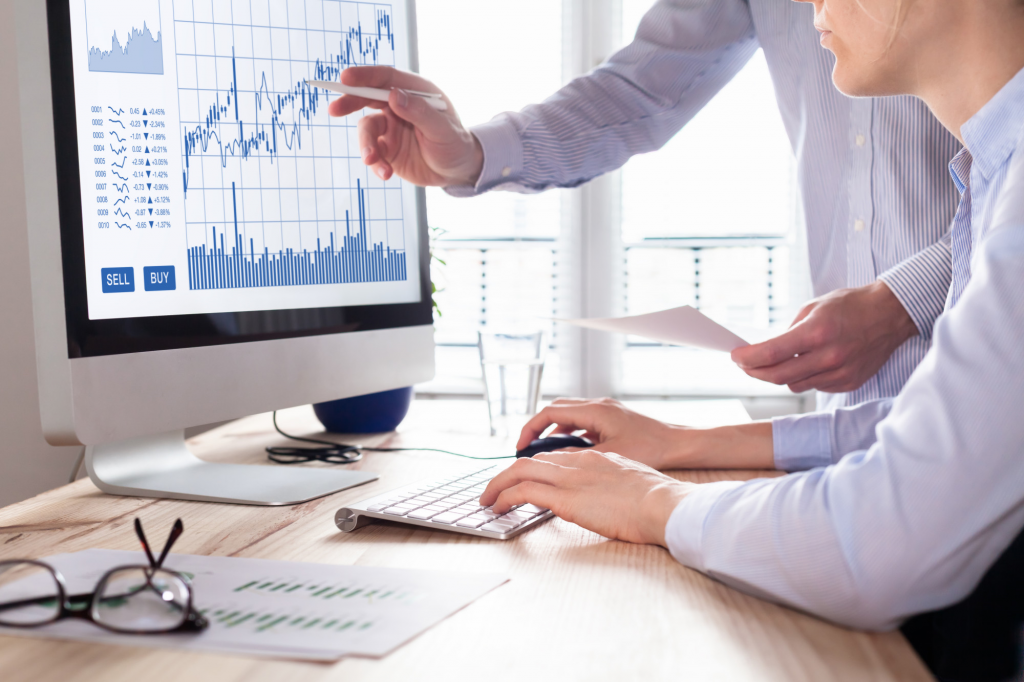 Investing in the stock market is good financial sense. It allows you to grow your money over time, which can help you save for your retirement, for college, or other large life events on your horizon.
But investing in the stock market is no easy task. A study in Institutional Investor found that only one percent of American mutual funds gained greater returns than the average market return between 1976 and 2006.
That is not to say that you can't make money, of course: there are many different stock market websites that can help you pick your investments. Further, the average market return was seven percent between 1950 and 2009. You should be wary of get-rich-quick schemes, and always remember that any investment comes with a degree of risk.
For more information, you can read our guide on how beginners should invest in the stock market, which provides more details on how you should research your stock picks and plan your investment strategy.
Below is a list of various resources that you can use to research the financial markets, determine the best picks for your financial plan, and generate returns that will continue to grow for years to come.
Yahoo Finance
While Google may have dominated the search engine battle, Yahoo's financial research tools are second to none. They offer in-depth company reports, real-time tracking of stock and fund prices, and provide tons of information on global financial markets.
Yahoo's consolidation of international information can help keep things simple when researching different markets. The best stock market websites in India, for example, are different than the best stock market websites in other countries, so having a one-stop shop for background information at least gives you some direction to dive in deeper.
Motley Fool
Motley Fool is a Canadian website that is a good source for financial news, but its draw factor consists of its guide for beginners, the "13 Steps to Financial Freedom." These quick and dirty guides will walk you through the investing process from knowing nothing to making informed decisions.
Most of its content is free, but a paid membership does exist that gives you access to regular stock picks, more in-depth information and guides, and other tools that you can use to stay organized.
Investopedia
Investopedia is a good reference website that you can use to look up financial terms that you are not familiar with, all available for free.
Investopedia also has a news section, a personal finance section that can help with other aspects of your financial planning, and even a financial simulator that you can use to practice trading stocks before you put real money into the market.
Much like Motley Fool, Investopedia also offers a paid investing academy that covers many aspects of investing, from basic stock trading to more complex topics like financial modeling and foreign exchange trading.
Standard and Poors
Standard and Poors, also referred to as S&P Global, is a financial risk and research assessment firm. There are three main resources that S&P makes available:
Global Ratings: These are credit ratings for different companies, funds, governments and other financial entities around the world. This is a snapshot designed to help you get a clearer idea of the risks associated with specific companies. You need to sign up for a free account to access these ratings.
Indexology Blog: This blog provides content on more specialized areas, including stocks and other equities. You can find information about investing in a fixed income here, as well as sustainable investing.
Global Market Intelligence: This is the paid suite of financial tools that S&P offers. It includes a range of different data sources, including access to webinars and other training resources that can help you improve your financial literacy.
Barchart
Despite the simplistic name, Barchart is a website that offers live updated financial information, including custom charts for each equity that can make it easier to visualize the ebb and flow of specific sectors, companies, and funds.
One of the more valuable features of Barchart, besides the charts, is the TrendSpotter feature. TrendSpotter tells you what 13 different studies are saying about a specific investment, and what the price indicates you should do with a level of confidence. For example, an 88 percent level of confidence that you should buy.
Of course, you shouldn't follow that information exactly. TrendSpotter only lets you know in general what other people are likely doing. You can base your actions against whether you want to go with or against the tide.
Mainstream Newspapers' Stock Market Websites
Though this is a category of websites, it is still worth including. You should sign up for the email updates offered by mainstream newspapers about the financial sector and the stock market. A list of a few websites is below, and each offers a financial newsletter and has an app that you can download to get instant alerts when news breaks.
The Wall Street Journal: The newspaper to subscribe to over all the rest, the WSJ is one of the leading global financial papers. It offers newsletters on specific industries, like health or technology, but also has general investing and financial offerings.
The New York Times: The largest American newspaper by circulation, and one of, if not the, most respected and recognized newspapers in the world, the NYT's network of journalists and contacts means that they are often the first to break news stories.
The Financial Times: The FT offers a live feed of published articles, much like MarketWatch, but includes a short snippet that expands on the headline. Based out of London, FT also offers a financial databank that allows you to track commodities, currencies, stocks and other financial instruments at a glance.
Continuing Your Financial Literacy Journey
The market is a volatile and dynamic beast, so you always must be reading stock market websites and staying abreast of new developments to prevent you from missing out on an opportunity to make money (or the chance to avoid losses).
If you want even more information about how to invest in the stock market, you can check out our toolkit, which links to a wealth of different valuable financial resources.
(Visited 1,534 times, 1 visits today)