Top 5 Cryptocurrencies in 2020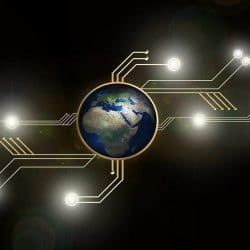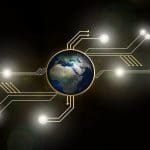 We've known for some time now that cryptocurrencies are the future of money. Their influence on the financial markets is phenomenal and continues to grow every day. However, that doesn't make it any easier to invest in, especially when you are a beginner. There are more than 2000 cryptocurrencies in the market, which makes it even harder to choose the right one. Whether you have all the experience on forex trading and other platforms, cryptocurrency poses its challenges. This market is continually changing, and different cryptos can peak for various reasons. Now with the covid-19 pandemic and other factors affecting the cryptocurrency landscape, it's quite challenging to choose the best crypto to invest in. You should probably consider hiring a crypto broker to help you make the right decision. That said, the following are the top 5 cryptocurrencies of 2020 so far; 
Bitcoin
When anyone thinks of cryptocurrency, the first thing that comes to mind is bitcoin. It was the first crypto to be developed, and up to now, it is the largest by market cap. This year, bitcoin halving has been branded as the most significant event in the cryptocurrency landscape. After every halving event, there is a considerable bull run that follows. Most investors believe that there will be a bull rally this year and already started holding cryptocurrency with records showing 90% buyers and 10% sellers. This has made cryptocurrency an enticing option to invest in 2020.
Ethereum
Ethereum is based on practical smart contracts essential in digitalizing transactions. The value of the currency could increase or reduce based on its blockchain and functions, unlike bitcoin, whose value only increases because of a deficit in the asset. Ethereum this year is likely to succeed because of the upcoming fork updates, among other factors. 
EOS
This cryptocurrency, just like ethereum, was created to support smart contracts. It provides developers with a platform where they can build decentralized applications. The bull case for EOS depends entirely on the growth of smart contracts. It's worth noting that this is also one of the best-funded initiatives where cryptocurrency is concerned since it raised approximately $4bn using its initial coin offering. It's an excellent cryptocurrency to invest in this year.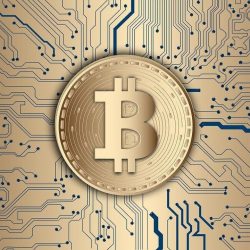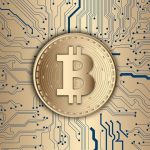 Ripple (XRP)
Ripple has proved to be one of the most promising investment options this year. Thanks to its technology and network, this crypto is gaining popularity since it rapidly opens new opportunities in international commerce, banking, and payment networks. This year many companies are using ripple for various transactions, and it's likely to attract many investors hence increase its value. 
DASH
This is one of the cryptocurrencies that has been predicted to benefit the most from the covid-19 pandemic. Recently the World Health Organization advised people to avoid paper cash as the virus could be transmitted that way quickly. As such, the demand for contactless technology is on the rise. DASH is by far the best crypto for instant payments, so you would expect many investors to be on the lookout for this one.
The cryptocurrency market already started the year on a positive note, and it's expected to remain that way. Investing well could mean the difference, however. The above are some of the cryptos you should be looking out for. 
(Visited 4 times, 1 visits today)